Review: Samsung Exhibit 4G
Form Basics Extras Wrap-Up Comments
Is It Your Type? Body The Three S's
Jul 8, 2011, 8:53 AM by Eric M. Zeman @zeman_e
The Samsung Exhibit 4G is an excellent Android smartphone for the T-Mobile network. What it may lack in style it makes up for with lots of substance. Read Phone Scoop's full review here.
AD article continues below...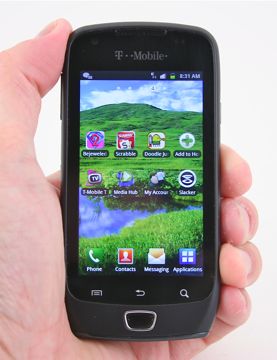 The Samsung Exhibit takes the best features of the Dart and Gravity Smart and merges them into a more powerful and well-rounded phone. If you're in the market for a mid-range Android handset that has a solid camera and a speedy user interface, I present you with Exhibit A, er, the Exhibit 4G.
No messages