Review: HTC Droid Incredible 2
Form Basics Extras Wrap-Up Comments 52
Is It Your Type? Body The Three S's
Apr 28, 2011, 8:01 AM by Eric M. Zeman
HTC kicks out a sequel to its 2010 super smash, the Incredible. Does a spec bump and larger screen lead to smartphone nirvana? Phone Scoop finds out in this full review of the Droid Incredible 2.
Advertisements article continues below...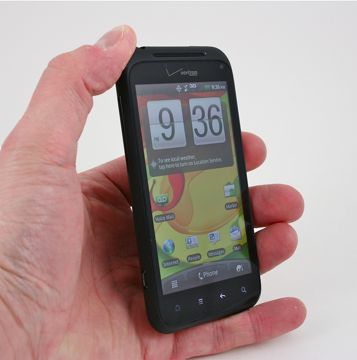 HTC refreshes the Droid Incredible for Verizon Wireless and inventively calls it the Droid Incredible 2. Sporting different dimensions, a larger screen, a better processor, and a slightly retooled shape, does the Incredible 2 offer anything that Verizon's current line-up of LTE-equipped devices don't?
No messages