Review: LG VX-8100
Form Function - Basics Function - Extras Wrap-up Comments 11
Camera Pictures and Videos Browse / Customize Other
The VX8100 registers 20/50 vision, which is rather low for a Megapixel camera. This poor focus from even short distances greatly affects the sharpness of pictures taken from beyond about 8 feet away or so when viewed at full size. Color is dark and dull, even under bright artificial or sunlight. This darkness makes night time pictures, with or without flash difficult to distinguish without photo enhancement, and still fairly lifeless after.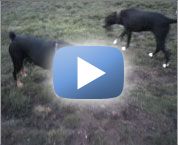 3GPP2 / MPEG-4 format (viewable with QuickTime)
File size: 170 KB
Advertisements article continues below...