Review: Motorola Defy
Form Basics Extras Video Tour Wrap-Up Comments 4
Is It Your Type? Body The Three S's Touch
Screen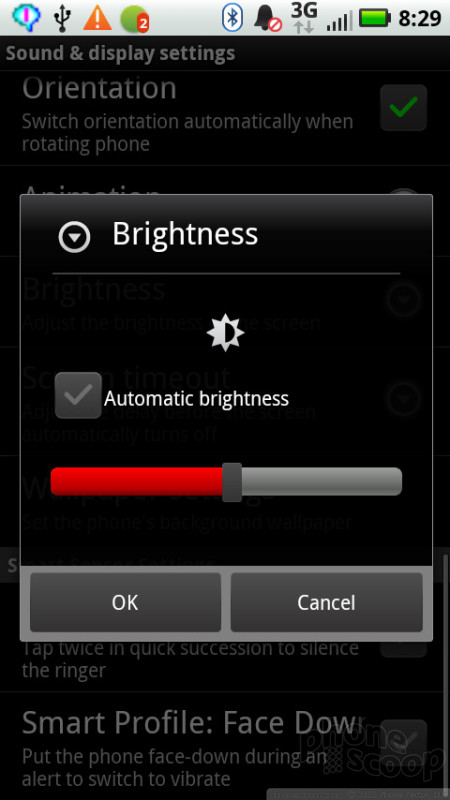 The display on the Motorola Defy is fantastic. It's packed with pixels, sporting an 480 x 854 resolution, the same as you'll find on a Motorola Droid. At 3.7-inches, it's deceptively large, considering the small size of the rest of the phone. The screen looked great indoors, and it also held up very nicely outside. On a bright, sunny day, the screen faded considerably, but I was still able to read email and use the camera viewfinder with little trouble.
Sound
Sound quality on the Motorola Defy was much better than I expected, considering the rugged and water resistant nature of the phone. On other phones that are built as tough (or tougher), sound quality always suffers. But the Motorola Defy sounded like any mid-range Android smartphone. It wasn't fantastic, but calls sounded very good through the phone's earpiece. I could hear some static and hissing in the background during calls, but my callers reported no such problems hearing me on their end.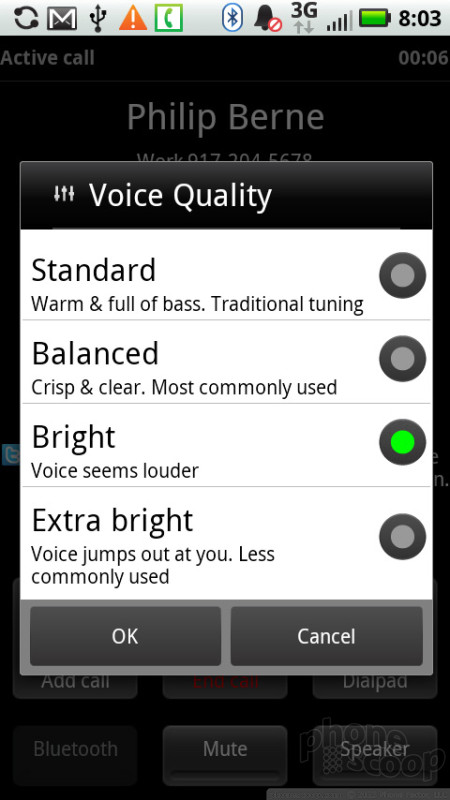 The speaker on the Defy was equally impressive. It was nice and loud, and voices and music sounded clear piping from the little speaker around back. Thanks to the angle of the sides and back of the phone, the speaker isn't covered when you place the phone screen up on a desk. With the sound turned off, the vibration is acceptable, but I'd prefer it much stronger.
Signal
Signal strength was a mixed bag on this phone, in an ironic way. Cellular reception was good, but the phone had trouble finding and holding onto my home Wi-Fi connection. That's ironic because the phone comes with T-Mobile's new Wi-Fi calling service, which is meant to help people with cell reception trouble. I have good T-Mobile service in my area, but if you live in a T-Mo dead zone, make sure you have well-placed Wi-Fi routers if you're going to rely on Wi-Fi calling. This is not UMA, which T-Mobile has used in the past, so calls made on Wi-Fi can't transfer seamlessly to the cellular network.
The phone almost always held a strong 3G signal. Occasionally it dipped to EDGE, and data slowed considerably, but this was rare. Once or twice in my tests, calls would not go through, but I did not miss any incoming calls.
Battery
Battery life on the Motorola Defy is average for a smartphone. The phone can last a full day with no trouble, unless you start using GPS navigation or shoot a lot of photos with the camera. Even then, you could probably squeak through a work day without a charge and leave your charger next to the bed at home.