HTC Magic Approved by FCC with 3G for T-Mobile USA
Article Comments 62
Mar 26, 2009, 11:48 PM by Eric M. Zeman
updated Mar 26, 2009, 11:54 PM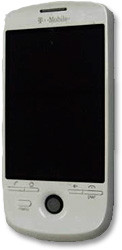 Documents seen on the FCC web site reveal some information about a new HTC phone apparently bound for T-Mobile's network. The SAPP300 has been approved with 1700/2100MHz WCDMA, as well as quad-band GSM/EDGE, Bluetooth and Wi-Fi. Sapphire ("SAPP") was the internal codename used for the HTC Magic, which was announced in February at the Mobile World Congress trade show. The FCC has already approved the HTC Magic SAPP100, which includes 900/2100MHz WCDMA for use in Europe. This newer approval points to a release of a U.S. variant of the HTC Magic.
Hurry up...
I wish at&t would get some Android phones all ready!!!!
AT&T probably will not get this phone.
So far, the only carriers carrying the phone are members of the 'Open Handset Alliance'. Only T-Mobile and Sprint are members from the US. Verizon is contemplating joining, however AT&T is not a member, and have...
(continues)
Sweet! Now when's the release date?
Still waiting to see T-Mo version of Touch Pro II.
From what I've been hearing the magic will most likely be a summer release. Possibly the Touch Pro II as well.