Review: Garmin Asus Garminfone
Form Basics Extras Video Tour Wrap-Up Comments 3
GPS Music Camera Image Quality Browse / Customize Extras
Photos
Image quality was okay for a three megapixel shooter with no flash. That sensor puts the Garminfone at the low end of Android cameraphones, and frankly I'm quite disappointed that Garmin Asus didn't spring for something much better, such as a larger sensor or a branded lens. Photography and travel go hand in hand, and Garmin is missing an opportunity here. If you want a good camera on your phone, look elsewhere. If you just want some basic shots to mark your place or keep your memories fresh, the Garminfone might suffice.
Indoors, images were noisy and colors were off. Color noise speckled darker spots in images, and bright spots were likewise overexposed. Outside, under bright sunlight, I had the same trouble, only magnified. Dark spots disappeared completely into the shadows. White spots were totally blown out. Colors were at least more accurate under bright lights. Even deep reds didn't bleed as much as I expected, and images looked okay, if I didn't zoom in too much.
The lack of a flash hurts in low light situations. A cameraphone flash is never ideal, but it helps in a pinch, so the Garminfone will be of no help in very dark situations, like a bar or outside at night.
AD article continues below...
Video
The Garminfone can shoot video at QVGA resolution, or dip down to an even smaller QCIF size for MMS messages. Videos looked lousy. The light problems I saw in the still camera obviously hurt the camcorder as well, and even in slight shade details disappeared into a wavy, pixelated mess. The microphone also made sound seem distant and faded in video recordings.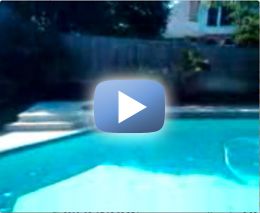 MPEG-4 format (viewable with QuickTime)
File size: 710 KB