Review: Sony Ericsson C905a
Form Basics Extras Video Wrap-Up Comments 42
Is It Your Type? Body The Three S's
Jul 15, 2009, 8:30 AM by Eric M. Zeman
updated Jul 17, 2009, 12:31 PM
Sony Ericsson's latest CyberShot phone is a fantastic camera. Unfortunately, Sony Ericsson forgot to pay attention to some of the C905a's other features. Video tour added!
Advertisements article continues below...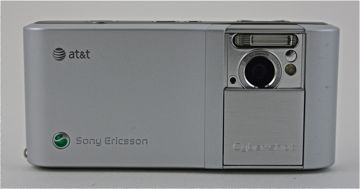 The Sony Ericsson C905a is more like a camera with a feature phone attached to it than the other way around. In other words, if you're big on having a solid camera with you at all times and less concerned with having an actual phone, the C905a is going to make you happy. If other features are your priority, however, you might want to read Phone Scoop's full report before betting on the C905a.
Are we missing some features?
Ok, what did AT&T do with the Wi-Fi? WTF!
Alright Mister Moderator, let us know, you didn't mention anything about wi-fi which this phone is supposed to have.
Yep, I'm afraid WiFi is not present on the AT&T version. The generic one has "WiFi" and "GPS" printed on the right side. The AT&T version just has "GPS" printed in that spot. It's also nowhere to be found in the menus, etc.
Pop3/IMAP probably IS supported...
The AT&T unit may not support this, but unbranded units almost certainly do. Unbranded w300, w350, and w580 all had full email clients, but the AT&T version did not. The review should state in the title that it is a review of an AT&T-branded phone.

AT&T replaces it with a POS email client which only accepts certain services, and lacks push support and other things.

Also, I am not sure that this sentence makes any sense:
"The messaging services were improved with the addition of support for more IM clients"

The "client" is the software on the user's handset (or the entire handset itself). Maybe you meant "services"?
Yes, it's a review of the AT&T version.

"Client" is a term that could be used either way, in my opinion. It does sort of act like there are three different IM programs on the phone. Once you sign into AIM, it becomes the AIM program, with an AIM in...
(continues)
Get a new hand model
Why in the world would you show off a phone with someone who has hands that look like they have leprosy...
Those are my hands. It's called eczema. I can't do anything about it. I am sure YOUR hands, however, are perfect.