Review: Pantech Ocean 2
Form Basics Extras Video Wrap Up Comments 3
Music Camera Photos/Video Browse/Customize Extras
Photos
For a 2MP camera, the photos produced by the O2 are very good. They're definitely MySpace or FaceBook worthy. Photos shot in bright sun were well balanced, had good exposure, and colors were accurately reproduced. The white balance setting seemed to get it dead on, even when shooting brightly lit white subjects in the sun. On top of that, the pictures were free of grain and very sharp.
Photos taken indoors weren't that much different. Despite the O2's lack of a flash, it did a good job of capturing indoor shots. A little bit more grain was present but not too much. The one thing to look out for is finger smudge on the camera lens. I found that it was all too easy to touch the lens with your left hand, which leads to smeared photos.
AD article continues below...
Video
The video camera doesn't hold a candle to the still camera. Video was warped, grainy, splotchy, shaky and the sound quality was downright terrible. The video camera often recorded/embedded a strange tone. The tone seemed to appear in videos at random, turning on/off. You can hear it in our video demo.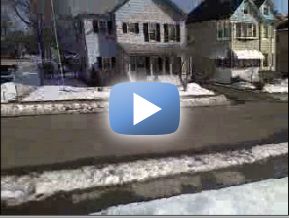 3GPP / MPEG-4 format (viewable with QuickTime)
File size: 994 KB