Review: Pantech Ocean 2
Form Basics Extras Video Wrap Up Comments 18
Is It Your Type? Body The Three S's
Feb 2, 2009, 9:38 PM by Eric M. Zeman @zeman_e
updated Feb 3, 2009, 6:01 PM
Phone Scoop takes an in-depth look at the Ocean 2 for Helio. Can this dual-sliding messaging phone surpass the original? With video tour.
AD article continues below...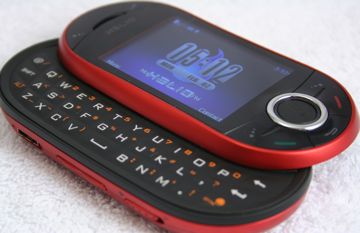 There's something to be said for sequels. The goal is always to supersede the original, but that's a feat rarely attained in Hollywood. While Virgin Mobile's Ocean 2 does offer up improvements compared to the original, it doesn't go quite far enough. Sure, it's thinner, but many of the features remain the same. Will those who live and die by Helio's services (such as Buddy Beacon) upgrade to the sequel?
Texting address bbar updated?
I have & really like the Ocean but an annoying thing with the original is creating a txt message. You can only type numbers into the "to" bar and not the letters of your contacts names. You have to click on contacts then find a name if you have texted that person recently or go back to your address book then find the person to add their name if you haven't texted them recently. This is really dumb. To txt really quickly you would have to memorize the phone numbers of everyone you know. I'm not sure about you but I really don't remember anyones # unless I've been calling them for years before the advent of cellphones w/ address books. Has this been fixed in the Ocean 2? Can you enter contacts into the address bar on a message or do you...
(continues)
Threaded text?
does the O2 have threaded texts messaging? anyone no? cant live without it now : (
Yeah ever since I started using my nokia n95 with "conversation" I can't go back.