Review: Motorola krave ZN4
Form Basics Extras Video Wrap-Up Comments 91
Music Camera Photos/Video Browse/Customize Extras
Krave's camera captures above average 2 MP pictures in direct sunlight, with plenty of popping color and detail that falls just a bit below a standalone digital camera.
Pictures taken in any kind of overcast or shadow are also above average for a cellcam, losing a bit of their color and depth of field vitality. Images also aren't as blurry or fuzzy as you'd get with a lot of other cellcams, as long as you hold the camera in position until your captured image pops on screen.
Advertisements article continues below...
The QVGA 12 frame per second 3GPP2 videos are about average, wish means barely watchable, although a bit more herky jerky than we're used to.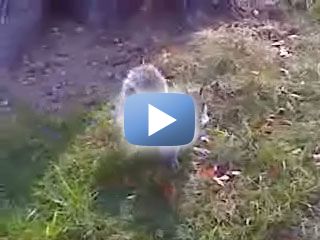 3GPP2 / MPEG-4 format (viewable with QuickTime)
File size: 296 KB