Best of CES 2020
Article Comments 1
Jan 8, 2020, 8:44 PM by Rich Brome @rbrome
updated Jan 8, 2020, 8:59 PM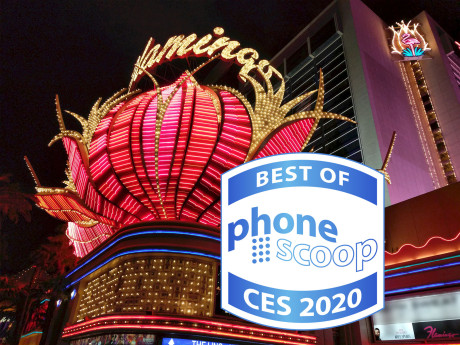 CES is the world's consumer tech show. Every year we head out to Vegas to check out everything in person. We honor the standouts with our Best of CES awards. This year, four products wowed us, each for a different reason.
Advertisements article continues below...
In no particular order, here are our four Best of CES award recipients for 2020:
Best Phone Design: TCL 10 Pro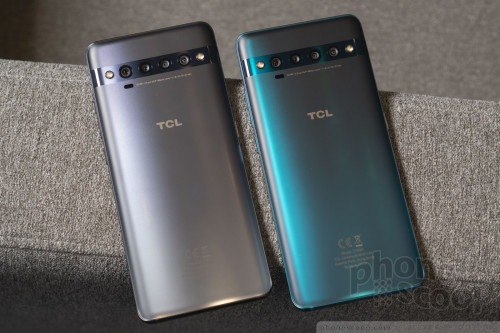 The TCL 10 Pro impressed us with its look and feel. Only a few phones come close, and fewer still at a price point of under $500. It's one sexy phone. The design starts with a great-looking OLED panel on the front that drapes over the sides for narrower bezels and a narrower, more comfortable shape overall. The metal frame feels wonderful, but the curved, matte glass back feels even better. Not only does it look good, but matte finishes don't show finger smudges, so it's practical as well. The combination of a subtle shimmer with a subtle gradient adds just the right pizazz while keeping things classy. And that stripe across the camera is another touch that's distinctive yet tasteful. The TCL 10 Pro sets a benchmark for how phones should look and feel in 2020.
Check out the details in our hands-on article.
Best Overall Value: Coolpad Legacy 5G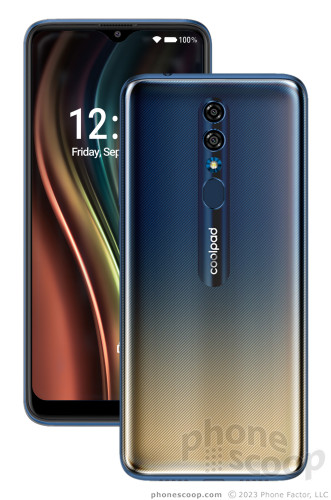 I wasn't sure we'd see sub-$400 5G phones in 2020. I wasn't sure we'd see practical unlocked 5G phones in the US in 2020. I wasn't sure we'd see 5G phones supporting more than a small handful of US 5G frequency bands in 2020. Somehow, this phone is all three, and it's from Coolpad. It supports no less than seven US 5G frequency bands, for excellent support of the sub-6 GHz 5G networks of AT&T, T-Mobile, and Sprint. That alone is impressive, but they also threw in specs like an HDR display, THX stereo speakers, 18W fast charging, and a 48-megapixel main camera. For all of that to come in under $400 is just bananas. And it doesn't look shabby, either; the unique denim-to-sand color gradient is both unique and handsome.
Check out the full details in our news article.
Best New Innovation: OnePlus Invisible Camera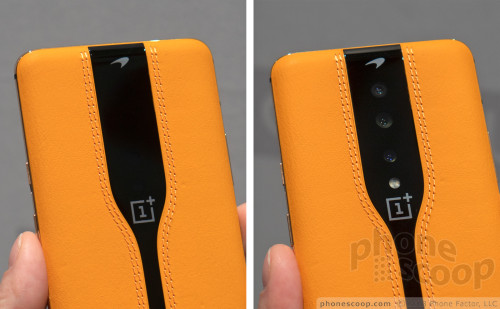 This is technically just one aspect of a concept phone, but it's a good one. OnePlus and McLaren teamed up to put electrochroamatic glass into a phone, and make it useful. Now that phones come with three, four, or more cameras on the back, the camera array is getting in the way of good, clean design. This technology solves that issue by hiding the cameras completely, and with no moving parts. It does, in fact, make for a cleaner, sexier phone design.
An impressive amount of engineering went into making it work, too. Check out those details in our hands-on article.
Best Affordable Phone: Alcatel 1V (2020)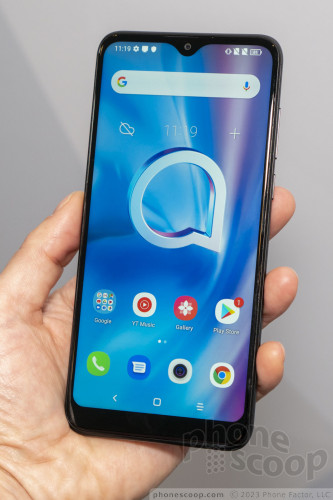 It's tough to stand out at the entry level. There's only so much you can afford to do when the target price is under $100. Which is why we're so impressed that Alcatel was able to put something truly unique and useful — a 4,000 mAh battery — into its latest sub-$100 phone. Not only that, but it has a modern all-screen design, HD resolution, and a fingerprint reader. This is the new benchmark for low-priced phones.
Check out the details in our hands-on article.
Happy New Year!
Very nice to see new players. Truly hope that US variants are introduced to the market. The Samsung / IPhone duopoply is getting old already.