Hands On with the OnePlus Concept One
Article Comments
Jan 8, 2020, 12:02 AM by Rich Brome @rbrome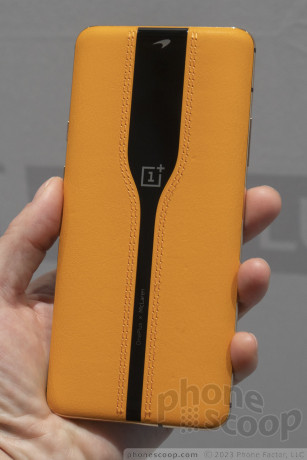 Invisible Camera
A quick look at the new concept phone from OnePlus, including its unique electro-chromatic technology that seamlessly hides the cameras when not in use. Read on for technical details, video of the Invisible camera in action, hands-on photos, and impressions.
Advertisements article continues below...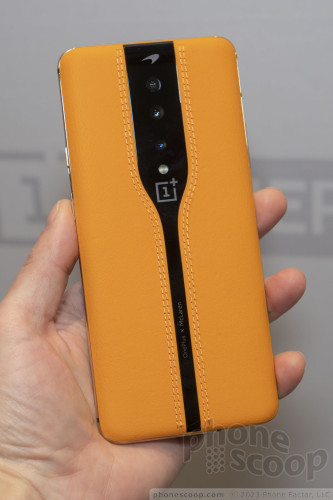 The frame is aluminum, but it's covered with an ultra-thin layer of actual gold, which OnePlus applied using a technique called physical vapor deposition (PVD). OnePlus claims this is a first for a phone.
The so-called "invisible camera" uses electro-chromatic glass. That basic technology has been around for years. Boeing uses it for electronic window shades on its Dreamliner planes, and McLaren uses it in its car sunroofs.
This is the first time it's been used in a phone, but there's a lot more to it than that. It took 18 months of engineering — by OnePlus and McLaren working together — to design a very special piece of electro-chromatic glass that would work well for this specific application. They had to make it thinner than anyone ever has before (0.35mm), they had to make it more transparent than ever before, and they had to make it work faster than ever before (0.7 seconds). And, because it's so thin, they had to add special reinforcing particles to the glass, but, also find a way to add those particles only to parts of the glass not in front of camera lenses.
That's a lot of engineering effort, which is why I'm fairly certain OnePlus will actually bring this technology to market. It would be a huge waste to do all that engineering and not ship it on something. Keep an eye out for it.
See it in action in our video:
No messages