T-Mobile Launches mmWave 5G With Samsung Galaxy S10 5G
Article Comments 2
Jun 25, 2019, 9:11 AM by Rich Brome @rbrome
updated Jun 25, 2019, 10:38 AM
Updated: Corrected to note that T-Mobile is using both 28 GHz and 39 GHz bands, not just 28 GHz.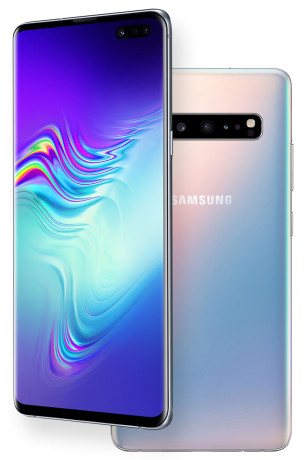 In a surprise move, T-Mobile is launching its first 5G phone and a limited 5G network ahead of schedule. The 5G network is currently only using mmWave spectrum (both 28 GHz and 39 GHz), which offers high speeds but limited coverage. It's available in parts of six downtown areas: Atlanta, Cleveland, Dallas, Las Vegas, Los Angeles and New York. T-Mobile has published coverage maps showing where customers can expect mmWave 5G service outdoors. The company's first 5G phone will be the Samsung Galaxy S10 5G, available this Friday, June 28. The S10 5G only supports T-Mobile's mmWave 5G launching this week, not the sub-6-GHz 5G that will form the bulk of T-Mobile's 5G coverage later this year. The Samsung Galaxy S10 5G will be available in select stores in the six cities with 5G service for $1,300. Well-qualified customers can finance it with no interest for $550 down plus $31.25/month for 24 months. T-Mobile does not charge extra for 5G service.
No Sub 6?
Interesting that this version of the S10 5G doesn't support Sub 6, while Sprint's version does.
Well, yes and no.

Like most first-wave 5G phones, the S10 5G uses Qualcomm's X50 modem. The X50 only supports unpaired bands using TDD. It doesn't support paired bands / FDD. Sprint's band 41 (2.5 GHz) is an unpaired band using TDD, whereas most o...
(continues)