Hands On with the LG V50 ThinQ
Article Comments 1
Feb 25, 2019, 5:18 PM by Rich Brome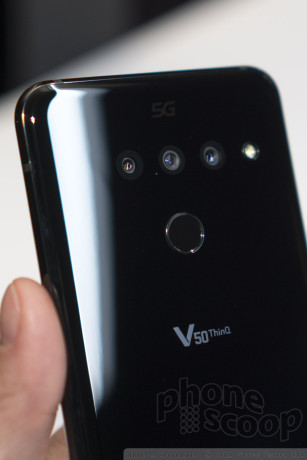 LG's V50 ThinQ is the first 5G phone for Sprint, and the first phone in the US to use 5G on low-frequency bands that provide broad coverage. LG took the V40 and somehow added both 5G and a larger battery, without making it any bigger. It keeps the V40's triple cameras, and other hallmark features of the V-series like wireless charging, 3.5mm audio jack... and memory card support. LG didn't leave anything out. There's also a sleek new design. How is it? We took it for a quick spin.
I was so impressed when LG told me that the V50 would fit 5G and a larger battery into the V40 body, along with everything the V40 had plus some new features from their G8. I mean... how? 5G antennas and a larger battery require not-insignificant new volume. Was there really that much room to spare inside the V40 design?
Then I remembered just how large the V40 is, and I was less impressed. The V40 is a big phone that feels big, and the V50 is no different. There's no gentle curve to the back to help it sink into your palm. It's a flat slab with rounded corners and edges, but a flat slab nonetheless. With that said, Samsung had to make similar choices with the Galaxy S10 5G; it's a similar shape, in contrast to the more gently rounded back of the non-5G S10.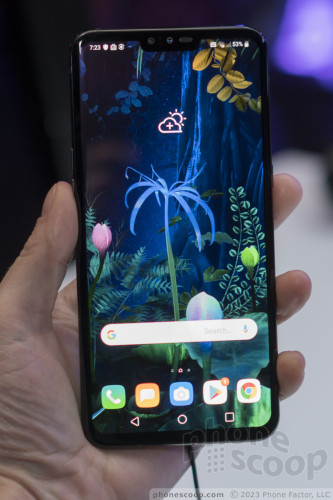 The V50 can also be seen as a much larger G8. Both phones have a similar rounded-rectangle shape and an all-screen design with an average-size notch. They also both have a unique camera arrangement that sits completely under the main glass back. The V50 simply adds one more camera (tele, in addition to the G8's standard and wide.)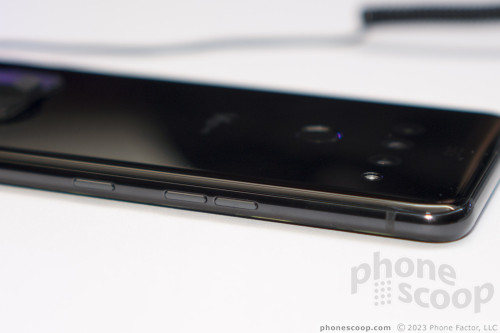 The V50 looks and feels like the high-end phone that it is. The metal frame and rounded glass are perfect and refined. The side keys could have more travel, but they work just fine. The fingerprint reader is located well. My one gripe is that black is the only color option. The G8 comes in handsome color options with a classy shimmer effect; the V50 is kind of boring in just black.
The V50 will support Sprint's band 41 (2.5 GHz) 5G network, and Sprint has an exclusive in the first half of the year.
Verizon is getting the V50 a few months later. Verizon's 5G network has so far only been announced with mmWave spectrum, which only reaches dense urban areas. It'll make sense for city slickers only.
No messages