9 Ways to Maximize Your Smartphone Battery Life
Article Comments
Apr 6, 2018, 1:00 PM by Eric M. Zeman @zeman_e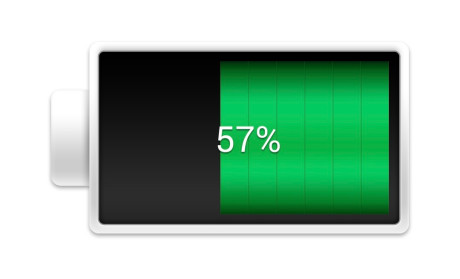 Battery life continues to be one of the biggest limitations facing modern mobile devices. Batteries can only last so long when you're sending messages, snapping pix, and streaming media for hours on end. If you find your phone running short on power before the end of the day, here are a handful of suggestions for maximizing battery life.
AD article continues below...
Control Screen Brightness Manually
Your phone's screen is the one component that uses the most power. Rather than rely the auto-brightness setting, which adjusts the display's brightness to match the amount of ambient light, use the manual controls. With the auto-brightness setting turned on, the screen will often stay fairly bright. Instead, dial it way down on your own. I typically keep my phone's display set to between 20% and 30% brightness. This may make it harder to see outside, but you can turn it up temporarily if needed. This alone goes a long way toward extending your battery. Similarly, check your display settings to make sure your screen turns off automatically after 30 seconds or 1 minute of inactivity, rather than 2 to 5 minutes.
Manage Location Settings
After the screen, your phone's GPS radio and associated location-based services are a huge drain on the battery. The first step is limiting which apps have access to your location in the first place. This can reduce how often the GPS radio is called into service. You'll need to drill down into the settings for each app to determine if they're accessing your location and turn it off if need be. Both Android and iOS have their own tools for managing location.
The second step is managing how your phone determines your location. The GPS radio itself requires a lot of power. On Android phones, the best way to control this is to switch from "high accuracy" mode to "low accuracy" mode. This turns the GPS radio off completely and forces your phone to use cellular and WiFi triangulation to locate your phone. This helps a great deal in extending battery life. Like the screen, you can turn GPS back on temporarily if you need it for turn-by-turn directions.
Turn Off Vibrate Alerts and Haptics
That buzzy feeling you get in your pocket every time your phone rings may let you know about incoming calls, but it also drains your battery. The vibrate alert and haptic feedback mechanisms are powered by a small motor (or something similar) inside your phone. Anything that involves physical motion requires power, and plenty of it. Turn it all off.
Dial Back Notifications
Taking firm control of notifications can go a long way to improving battery life. Both Android and iOS allow you to prevent incoming notifications from waking the lock screen. This is clutch. Every time your screen comes on, it drains battery life. This should be step number one.
Also take the time to manage which apps can send you notifications in the first place. That game you just downloaded probably doesn't need to send you alerts every 15 minutes. Save notifications for key messaging services, such as texting, email, and such. In addition to helping save battery life, you may save some of your sanity.
Want to quickly and easily disable most notifications? Try your phone's Do Not Disturb mode.
Swap Push for Fetch
Many of today's apps maintain a constant connection to the network and their online services. Email, for example, or your calendar or favorite messaging app. Using push services means your phone is always checking to see if there's a new message and, when one arrives, displays it immediately. Talking to the network so often saps power. If you want to conserve battery life, rely on fetch instead. With fetch, you control how often your phone checks for new messages, such as once per hour or once every three hours.
You can also elect to check for email/messages manually, which means your phone only talks to these services when you want it to. Similarly, managing which apps can refresh data in the background (particularly on iOS) can help improve battery life.
Toggle the Radios On/Off As Needed
The GPS radio may be the biggest battery killer, but the cellular, WiFi, Bluetooth, and NFC radios all play a role in battery life. A good way to help improve battery life is keeping as many radios off as possible. Going to be outside for hours with no WiFi? Turn off WiFi. No plans to listen to music or take calls on headphones? Turn off Bluetooth. Not shopping with Apple Pay or Google Pay? Kill the NFC. Both Android and iOS make it fairly easy to toggle these radios on and off from the Quick Settings shade and Control Center, respectively.
Turn Off "Hey Google" and "Hey Siri"
Android and iOS each offers hotword detection to interact with their respective personal assistants. If your phone is constantly listening for a command, it's constantly draining the battery a bit, too. Disable hotword detection and use the manual controls to toggle on Google Assistant and Siri.
Shut Down Battery Hogs
If you notice your battery nosedive over the course of an hour or two, a single app is probably running haywire. Both Android and iOS allow you to see which apps are draining the most power at any given moment. Find out which app is putting the hurt on your battery and shut it down.
Use Low Power Mode
Most phones include at least rudimentary controls for conserving power. On Android, for example, the standard battery saver software can be turned on manually, or set to activate automatically when the battery reaches 15%. Many Android phone makers include their own power conservation software. These tools basically take many of the above-mentioned actions in one fell swoop, such as dimming the screen, turning of notifications, and turning off the extra radios.
No messages