Review: Samsung Galaxy S9+
Hardware Software Wrap-Up Comments 1
The Galaxy S9+ is a heck of a phone. I wish Samsung had taken more steps to distinguish it visually from its predecessor, but the improvements it did make bring the phone close to perfection.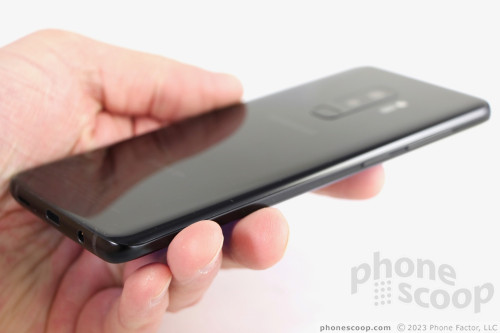 I'm practically in love with the curvaceous glass and thin metal frame that define the phone's shape. The lustrous materials and tight build make the phone a high-end piece of art that happens to contain some of the most advanced technology available to consumers. The screen is to die for, thanks to its sharp and colorful reproductions of photo and video content. Moreover, it delivers excellent voice quality, superb data performance, and fantastic battery life.
Advertisements article continues below...
The Android 8 Oreo operating system and Samsung software are powerful, if overwhelming. Options for customization can make you dizzy in the head, but the reward is a highly personal experience. Standouts include the new Intelligent Scan security feature and Samsung Pass for managing passwords.
Samsung improved the experience of using the camera, added a ton of fun features, and made sure the S9+ delivers some of the best results available from a modern handset. The camera and functions such as super slow-mo and AR emoji are crowd-pleasing in all the right ways.
Who should buy this phone? Everyone who can afford it. However, that may not be the most practical advice. If you're using a Galaxy S6 or S7 (or other two-year-old phone that you own), it's time to upgrade immediately. If you're on a Galaxy S8 or S8+, there's less reason to jump to the S9+. Only the camera features really set it apart from its forebears, and even then may not be worth the cost for most.
At $840, the S9+ is not cheap. Be sure you can get a good value for your trade. If you have the means, the S9+ is the way.