Review: Apple iPhone 8 Plus
Hardware Software Wrap-Up Comments 2
The Apple iPhone 8 Plus leaves me with mixed feelings. It's a well-made piece of hardware assembled from the finest materials, but the design is old, boring, and dated. The huge bezels get on my nerves, which is all I need to convince me that the iPhone X is a better option for me. But the iPhone X is at least $200 more than the iPhone 8 Plus, and that extra $200 doesn't buy you that much more performance.
The core facets of the iPhone 8 Plus and iPhone X are shared. Those include the A11 processor, dual-camera array, wireless charging, and better sound. The 8 Plus has a few benefits over the X. First, it costs less. Second, it's compatible with your existing iPhone 7 Plus accessories. Third, Touch ID. Fourth, it's available right now from most U.S. carriers and even unlocked if you prefer. Reports suggest supply of the iPhone X will be tight when it launches in November.
If you have a lot of iPhone 7 Plus accessories, prefer Touch ID, and want to save $200, then the iPhone 8 Plus is a fine — but not necessary — upgrade. If you're seeking something entirely new and don't care how pricey it is, then perhaps waiting for the iPhone X would be best.
Rear Panel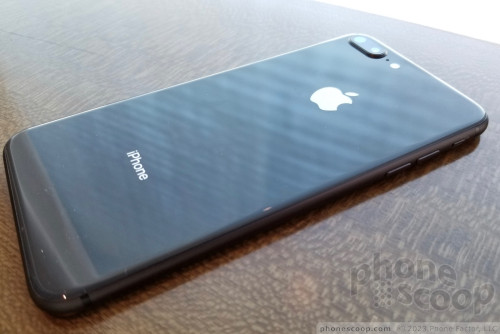 Rear Panel