Best of MWC 2017
Article Comments 1
Mar 1, 2017, 7:41 AM by Rich Brome & Eric M. Zeman @rbrome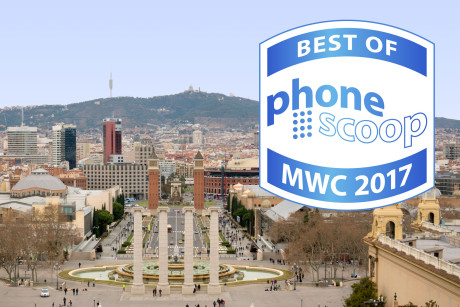 In the world a mobile phones, Mobile World Congress is the main event. Taking place each year in Barcelona, it's where the world sees what's in store for phones and networks that year. Trends take shape and phones are launched. We check out everything in person, and pick our favorites with our Best of MW awards. This year, five phones stood out.
AD article continues below...
Here are our five Best of MWC award recipients for 2017:
LG G6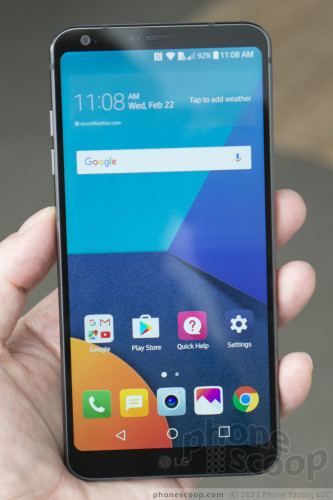 This phone really stood out with its premium design and impressive technology. More than most flagship phones, the fancy technology is all quite practical and useful. The 2:1 ratio display fits a massive amount of screen into a hand-friendly phone. This features alone represents the future. But there's also surprisingly handy full-resolution wide-angle camera, and a number of details designed to make the phone more durable and reliable, something few manufacturers emphasize to quite this degree. It's easily the most exciting phone of the year so far.
Check out the details and our hands-on.
Moto G5 Plus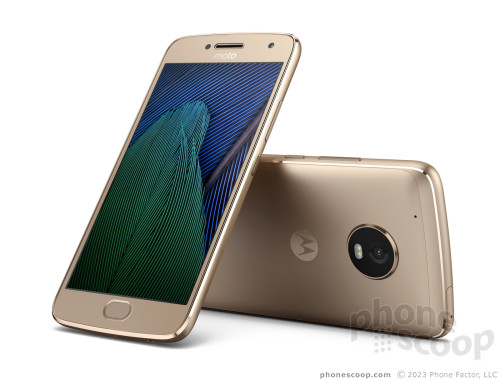 This year's G Plus keeps the value the G series is known for, and then some. Serious upgrades over the G4 include a flagship-class camera with focus pixels, and a solid metal body. The screen looks absolutely fantastic for this price range. There's also the fingerprint reader, and the fact that the one unlocked model will work on all US networks, including Sprint and Verizon. For just $229, it's an amazing value.
Check out the details and our hands-on.
Alcatel A5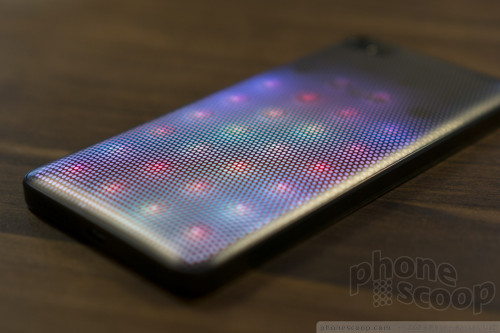 The A5 was certainly the most eye-catching phone of the show. It's a decent little Android phone on its own, with a few nice features like a fingerprint reader. But it's the array of swappable, active back-plates that sets it apart. The extra battery back is useful, but the LED back is truly unique. It can be programmed to display all sorts of colorful, animated designs. They're bright, pretty, and attention-getting. It's a rave in your pocket. While it could have been a gimmick, it actually seems well-implemented. It's different and fun, and for that, we like it.
Check out the details and our hands-on.
Sony XZ Premium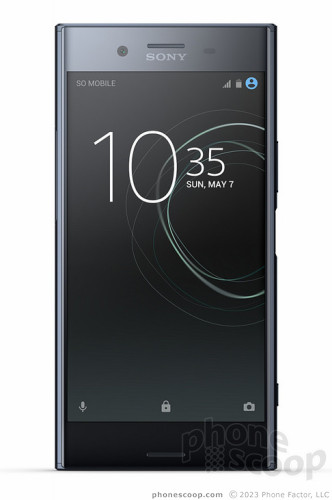 This phone will probably end up priced too high for most people, but the 4K HDR display is just so stunning in person that we were completely captivated. We didn't know a phone display could look this good. It's an amazing feat of technology, and for actually bringing it to market, Sony deserves recognition.
Check out the details and our hands-on.
Nokia 5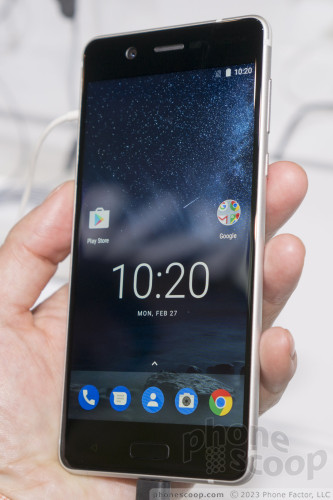 Nokia is back, and the whole industry is abuzz. All three of the new Nokia Android phones are appealing, what with their metal bodies, low prices, clean design, and a clean version of Android 7. While this round isn't aimed specifically at the U.S., it's a strong start for the revived brand. We like what it says about the future of Nokia. Of the three phones, the Nokia 5 is the "Goldilocks"; it's a good size, good design, and great price.
Check out the details and our hands-on.
MWC 2017
All great phones from flagship to affordable budget.
Motorola(Lenovo) needs more phone memory storage.
LG G6 using an SD 821 instead of an 835?
Those are the only two minor issues otherwise the Sony being pricey, the S8 and the I-phone 8 are most likely going to be the best sellers.
All depend on personal tastes and needs which makes the competitive market a great thing.