Alcatel's A3 and U5 Serve As Entry-Level Phones
Article Comments
Feb 27, 2017, 2:00 AM by Eric M. Zeman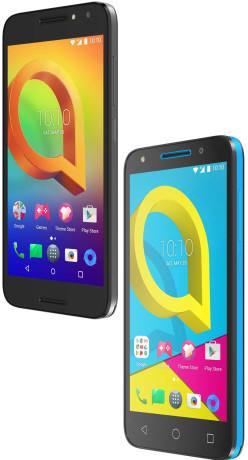 Alcatel today announced the A3 and the U5, new additions to the bottom of its lineup of inexpensive Android smartphones. The devices are made mostly of plastic and share similar designs.
A3: The A3 is the more capable of these two devices with a 5-inch HD display, 4G LTE, 13-megapixel rear camera with LED flash, 5-megapixel front camera, fingerprint sensor, quad-core CPU, and metal frame.
U5: This phone includes a 5-inch screen, LTE 4G, front and rear cameras, and Simple Mode for novice users. The plastic rear shell comes in a variety of colors for personalization.
Alcatel didn't share pricing nor release dates for these phones, but neither is slated to come to the U.S.
No messages