Acer Says Liquid Zest Plus to Reach US In July
Article Comments 4
May 27, 2016, 10:41 AM by Eric M. Zeman @zeman_e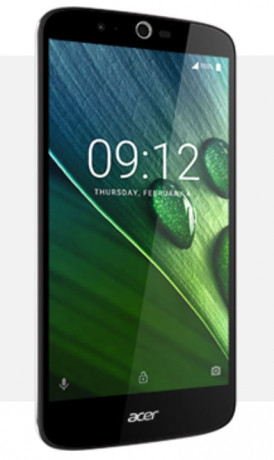 Acer recently revealed that the Liquid Zest Plus smartphone will go on sale in the U.S. for $199 beginning in July. Acer previewed the phone in April. It features a 5,000mAh battery with Quick Charge support that provides "days" of uptime. Other features include a 5.5-inch HD screen, MediaTek processor, 2 GB of RAM, and 16 GB of storage. The phone's main camera has a 13-megapixel sensor with laser-assisted and phase detection autofocus. The 5-megapixel selfie camera has a wide angle of view. The phone ships with Android 6.0 Marshmallow.
source: Acer
5,000mAh
If thats true why have we been only getting like 3000 at best from Samsung, LG, and the rest. Should make a huge dent in battery life.
This. I'm not going to buy a crappy phone just for the battery, so it would sure be nice if the phones I actually WOULD buy would have these...
.
It sounds like a brand of soap.