HTC One A9: First Phone To Work on Verizon Without CDMA
Article Comments 5
Oct 20, 2015, 11:15 AM by Eric M. Zeman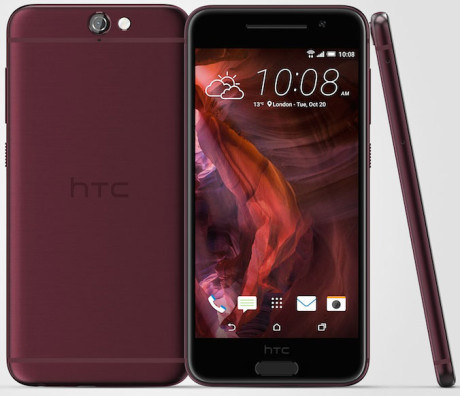 HTC will sell an unlocked version of its new One A9 that can be used on Verizon's LTE network, even though the phone lacks the legacy CDMA technology found in all other Verizon phones to date. That makes the One A9 the first phone announced for use with Verizon in LTE-only mode. Verizon has upgraded its entire network footprint to LTE technology, including VoLTE (Voice over LTE, which enables voice calls using only the LTE network.) These upgrades make older CDMA technology obsolete, but the CDMA network will continue to operate until around 2021, and Verizon phones so far have supported the older CDMA technology in addition to LTE. Verizon has separately announced plans to offer an LTE-only phone by the end of this year, but has yet to announce one that it will sell directly. The One A9 variant in question will work with Verizon LTE after a software update, available shortly after launch. It will also work with AT&T and T-Mobile LTE and 3G networks. A separate version is designed for Sprint LTE and CDMA networks. HTC says previously-activated SIM cards (i.e., those pulled from a working Verizon phone) will have full support to voice, SMS/MMS, and data services via LTE on the One A9. Customers will not be able to activate a new Verizon SIM on the A9, nor can the A9 be activated in Verizon stores. The unlocked One A9 comes with an unlocked bootloader, 6 months of Google Play Music for free, and Uh Oh Protection. It costs $399 and will be available in the weeks ahead.
source: HTC
The start of something wonderful...
If there is an A9 with dual sim then you can Verizon LTE and a second network for a backup. I hate having a phone being useful only on one network or having to choose only one network or be forced to have carrier bloat by default. It will be nice when the USA is like most other places where you can choose the phone without regard to network. The faster CDMA dies the better...
Risky not to use a phone with 3G (right now)
Interesting stuff.

Even though Verizon has overlaid their entire network with LTE, LTE and CDMA still have different propagation and load patterns such that I still drop into 3G on my devices. Perhaps it'd be better in a few cases if it tried to hold onto the weaker LTE signal, but having that backup is still incredibly useful when the LTE signal is too weak to work effectively.

I hope Verizon can start repurposing 3G spectrum more aggressively in the upcoming years so that this doesn't remain true for much longer.
Yep. There are still places where LTE coverage drops out. Actually, for years, there's been a stretch of I-20/59 between Tuscaloosa and Birmingham, AL where coverage drops to 1x. Not sure why it stayed that way for so long, and I'm not even sure if...
(continues)
It's certainly Verizon's goal to get everyone on LTE. They've said as much. But I don't think there's anything to worry about here. There are two things to note about this situation:

First, this is not a phone that Verizon will be selling directly...
(continues)