Review: Kyocera DuraXV for Verizon Wireless
Form Performance Basics Extras Wrap-Up Comments 3
Media
Feature phones have limited media powers. The DuraXV's are limited to music playback. There's a basic MP3 player app that can access music you've stored on the microSD memory card. It works with headphones or through the speaker. The MP3 player is decent enough for listening to tunes. You can also browse Verizon's over-priced selection of ringtones and popular hits online, but interacting with the browser-based store is a pain in the rear. I am going to give the DuraXV demerits for not including an FM radio. The phone can only play back video you've captured with the phone itself.
Camera
A dedicated button on the keypad launches the camera in a jiffy. The camera offers a lot of tools to customize the experience, but they are buried under layers of menus and submenus.
Advertisements article continues below...
The viewfinder fills the upper two-thirds of the screen, while the lower third is reserved for the control panel and status indicators. For example, you can see at a glance what the flash is set to, what the zoom level is, what the resolution is set to, and where images will be stored. If you press the d-pad left or right, you'll zoom in or out. If you press the d-pad up or down you'll increase or decrease the exposure. There's no quick way to adjust the flash. The left soft key opens the photo gallery, and the right one opens the camera options.
If you explore the options, you'll learn you can adjust white balance, brightness, contrast, color, resolution, and add color effects. Autofocus can be turned on or off, and the flash can be set to auto, on, off, or 'only this shot', which is actually very handy.
The camera software is far from advanced, but the DuraXV isn't a high-end imaging phone. My biggest disappointment is how long it takes the camera to focus, take, and save each shot. It's painfully slow. This can lead to missed or blurry shots. You can circumvent the issue by turning autofocus off, but then you're rolling the dice with the sharpness of your photos.
Photos
The DuraXV has a 5-megapixel camera. By default it's set to the 4:3 aspect ratio. You can choose to crop it to 16:9 (wide-screen) at 3.2 megapixels. For a feature phone, the DuraXV doesn't do half bad. Exposure and white balance were pretty much spot on all the time. The biggest issue is focus. I had problems with autofocus turned on and off. Of course, most people who purchase a rugged flip phone aren't looking for spectacular performance from their phone's camera.
Video
Don't even bother with video camera. I mean, you can use it in a pinch to get the point across, but with a max resolution of 320 x 240 it simply doesn't deliver good results. Videos were hella grainy, but exposure and white balance were accurate. Seriously, this is for emergencies only.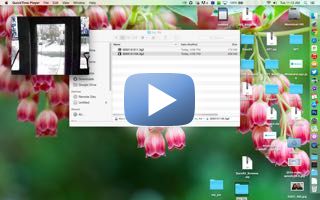 3GPP2 / MPEG-4 format (viewable with QuickTime)
File size: 516 KB
Gallery
I found the gallery frustrating to use and its features severely constrained. The basic view is a grid of your photos, but you can change it to a list view if you want. There are no editing features, but you can send photos to others via MMS, or the MMS-based Facebook/Twitter tools. You can create a slideshow, set photos as wallpapers, and manage where the photos are stored. That's it.
Apps
The DuraXV comes with a limited set of tools. There are no real apps installed, but there's a basic, Brew-based app store available for content and games. The apps are simple and costly. There is a plethora of games, but many of them cost $3 to $6 (more than many smartphone games do.) There are some tools available in the App Store, as well as a lot of subscription services.
Bluetooth
The DuraXV's Bluetooth radio is fine for connecting headsets. Pairing was a bit cumbersome, but once connected, calls sounded very good when routed to my favorite headset. The phone supports A2DP, but it didn't work properly as far as I could tell. I was able to pair with stereo speakers and headphones, but I heard mono — not stereo — playback.
Browser
Believe it or not, the DuraXV has Opera Mini on board. Score! It offers about the best browsing experience you can get from a feature phone. Tools like speed dial (for favorites) and a drop-down menu that lets you send/share URLs, search pages, and save images make it a powerful little pocket pal. Navigating is still a pain with the d-pad, but Verizon's 3G pushes page updates fairly quickly.
Clock
The external display is a fine little watch replacement most of the time. You can choose a digital or analog clock and I was able to read rather easily indoors. The little screen is hard to read in direct sunlight.
Toughness
As mentioned, the DuraXV is rugged and waterproof and can handle a fair amount of mistreatment. I tossed it around in my snowy backyard, dropped it a whole lot, threw it down the street, and drowned it in water. As long as the ports are closed up tight, the DuraXV can survive up to 30 minutes in two meters of water. It didn't mind sitting in my full sink for a while, nor taking a shower, or sitting in a snow bank for an hour. With the flip design, you have to be sort of careful with the hinge, but it's like a hockey puck when closed.