AT&T Selling Samsung's Virtual Reality Headset
Article Comments 13
Dec 8, 2014, 12:53 PM by Eric M. Zeman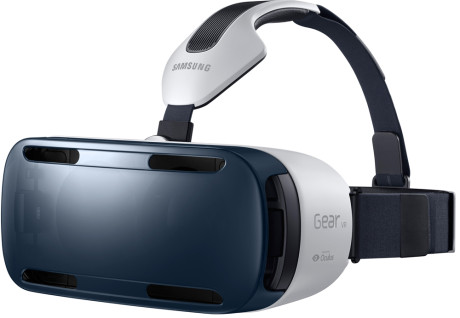 AT&T and Samsung today announced the availability of the Gear VR Innovator Edition, a virtual reality headset that works with the Galaxy Note 4 smartphone. Samsung, which worked with Oculus, announced the Gear VR earlier this year. It is a headset that encompasses the Galaxy Note 4 and uses it to create a 3D, 360-degree environment that can be explored. The sample content that ships with the Gear VR was made by Oculus and additional content can be downloaded from Oculus' platform. Samsung and Oculus hope early adopters will buy the Gear VR and use the available SDK to create their own apps and experiences for the headset. AT&T and Samsung are both selling the Gear VR online for $199 ($249 with recommended Bluetooth controller). It won't be sold in stores. The Galaxy Note 4 (required) is sold separately.
I don't care what anyone says...
I can drive just fine with one of these things on.
Thank you for that. There's no soda on my work pants.
🤣 I was about to say that I can't wait for the news reports of multiple dead teenagers in auto accidents because of this thing. Geez.