Liveblog of Samsung Galaxy Note event
Article Comments
Sep 3, 2014, 7:46 AM by Rich Brome @rbrome
updated Sep 3, 2014, 12:31 PM
Summer is over, and that means it's time for Samsung to announce a new Galaxy Note device. We're live from the NYC event, where Samsung actually bought a large, trendy building in the meatpacking district for this and future events. Tune in for details as they're announced.
Advertisements article continues below...
Sep 3, 2014, 8:37 AM: That's a wrap! Look for our hands-on soon.
Sep 3, 2014, 8:36 AM: Consumers will be able to preview these devices at select carrier stores later this week in LA, NYC, Dallas, Chicago, and San Francisco. That's a pretty unique way to build buzz. They're really trying to get out ahead of iPhone fever!
Sep 3, 2014, 8:34 AM: Ah. Gear VR is just a holder for your Note 4. Snap *your* Note 4 into this plastic thing with lenses, and you have a VR headset. That makes sense, since that's basically all the Oculus Rift is.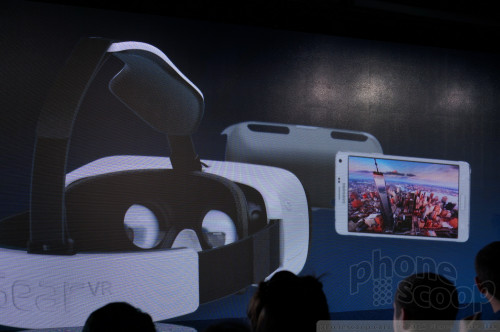 Sep 3, 2014, 8:32 AM: The Gear VR was created together with "our partners at Oculus".
Sep 3, 2014, 8:31 AM: Adam Levine has taken the stage. They plan to have a "ceremonial iPhone burning" later today.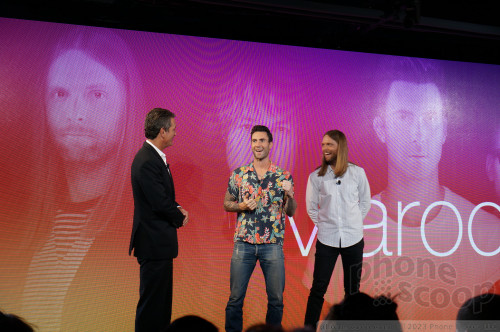 Sep 3, 2014, 8:29 AM: Samsung will be hosting exclusive Music Den concerts here at their new NYC building, with that content available exclusively on Milk.
Sep 3, 2014, 8:27 AM: "Milk" music service is being extended to web and wearables.
Sep 3, 2014, 8:26 AM: Why are we talking about Milk?
Sep 3, 2014, 8:25 AM: The Note Edge screen lets that side curve act as both a second screen, and a whole touch screen that replaces the side buttons.
Sep 3, 2014, 8:24 AM: The Note 4 has the premium design that started with the Galaxy Alpha.
Sep 3, 2014, 8:24 AM: The Note Edge uses the wrap-around screen as a second screen, with multi-tasking controls, standby notifications, etc.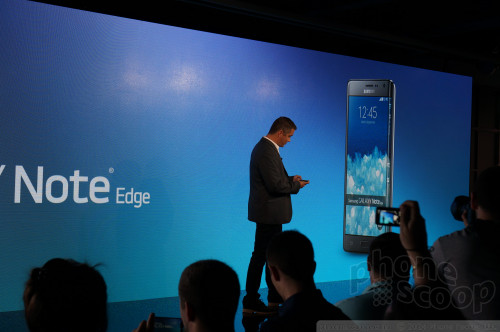 Sep 3, 2014, 8:21 AM: The Note 4 has revamped multi-window functions.
Sep 3, 2014, 8:20 AM: Quick-charging on the Note 4, presumably using Qualcomm's QuickCharge tech.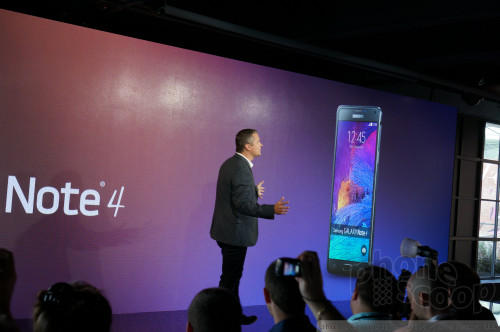 Sep 3, 2014, 8:20 AM: The screen is Quad-HD, Super AMOLED.
Sep 3, 2014, 8:19 AM: The main camera is now 16 megapixel with OIS.
Sep 3, 2014, 8:18 AM: Upgraded parts of Galaxy Note 4: camera, screen, battery, S Pen.
Sep 3, 2014, 8:16 AM: And a new category of wearable: Gear VR, a virtual reality headset.
Sep 3, 2014, 8:14 AM: Galaxy Note Edge has the wrap-around OLED display they prototyped a couple of years ago.
Sep 3, 2014, 8:14 AM: Today announcing: Galaxy Note 4 and Galaxy Note Edge.
Sep 3, 2014, 8:13 AM: Okay... the Note 4 has been announced in Berlin, but we're just hearing opening remarks in NYC. We'll try to bring you both
Sep 3, 2014, 8:11 AM: Galaxy Note: "We created this category."
Sep 3, 2014, 8:09 AM: (Hmm well we're tuning in to the Berlin stream now on our own.)
Sep 3, 2014, 8:07 AM: Still waiting for things to start here in NYC...
Sep 3, 2014, 7:58 AM: Five minutes... (It's not quite a full house here today. Clearly much of the tech press is in Berlin for IFA. ...including our own Eric Zeman, who will be helping out with the news today and then covering the Sony press conference.)
Sep 3, 2014, 7:48 AM: We're in and seated in this pretty glass building - now owned by Samsung - overlooking the High Line park in NYC. Things should get going with this Galaxy Note event in about 10 minutes.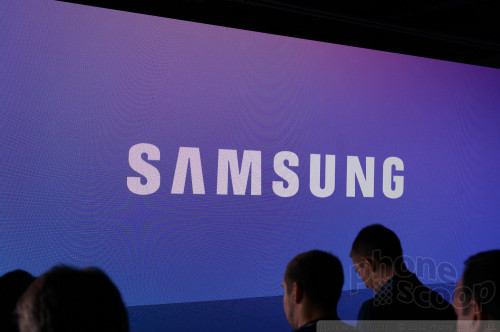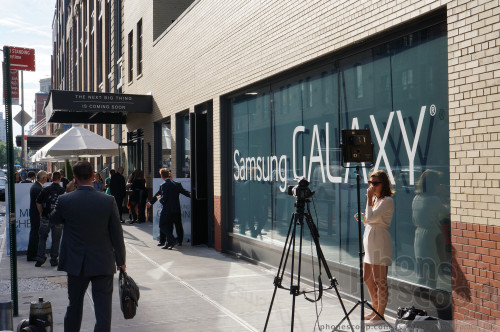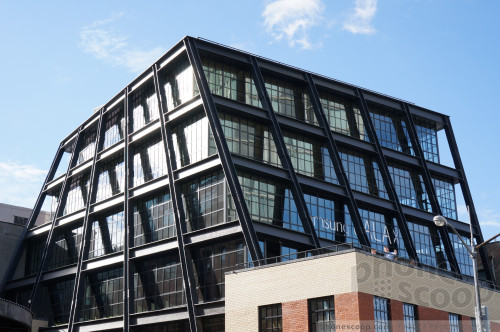 No messages