Video Tour: Amazon Fire Phone
Article Comments 1
Jul 25, 2014, 11:00 AM by Eric M. Zeman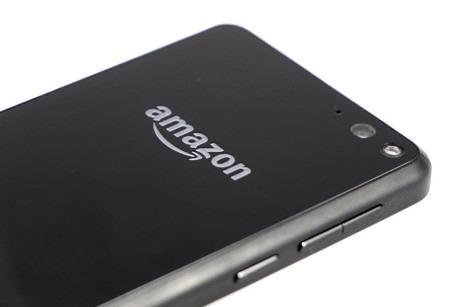 Amazon's Fire Phone has one of the more interesting user interfaces to reach consumers this year. Here's an in-depth look at how FireOS, Dynamic Perspective, and FireFly really work.
Here is an in-depth look at Amazon's Fire Phone. In this video, we show off the hardware as well as the FireOS user interface.
The Fire Phone may be based on Android, but the UI is all Amazon's. It relies on a carousel system for general navigation, and each carousel item offers a glimpse of the content offered inside that particular app. The UI also relies on 3D effects and gestures to reveal more information and screens. It's an interesting effort on Amazon's part, but often times feels gimmicky. Be sure to tell us what you think in the comments below.
So nice to see a decent review video.
I read about the FirePhone on BGR and was appalled at the lack of effort put in to the article. It seems that site is like an angry teenager that holds grudges.

Thank you so much for being a voice of reason. Having watched your video, I actually don't think its that bad at all! I have tried many phones over the years including iPhone, Android and WP8. Currently settled on a BlackBerry Z30 so very used to swipe interface.

This phone is not enough to make me switch, but it certainly is something different in the cookie cutter world that is smartphones.