Liveblog of HTC's Press Conference at MWC
Article Comments
Feb 24, 2014, 9:00 AM by Eric M. Zeman
updated Feb 24, 2014, 9:29 AM
Updated: Fixed byline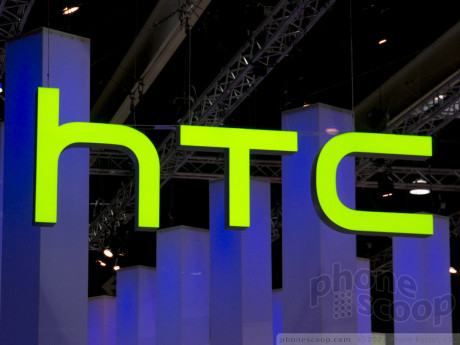 HTC is widely expected to reveal new phones at MWC this year. They already have a big dedicated event on the calendar in a few weeks, where we expect to see their new flagship. But today we're expecting some interesting new mid-range phones. Tune in here to get the news as it's revealed.
Feb 24, 2014, 10:35 AM: A very awkward press conference from HTC.
Feb 24, 2014, 10:35 AM: Uh, and that's it, it's over. Weird.
Feb 24, 2014, 10:34 AM: HTC wants smartphone owners to download an app and help research scientists conduct research. They want to run an app in the background to crunch numbers.
Feb 24, 2014, 10:28 AM: HTC is now talking about a mass computing project. It has some scientists on stage to talk about it.
Feb 24, 2014, 10:25 AM: That's it for Peter. Wang is back on stage to talk in more depth about the device.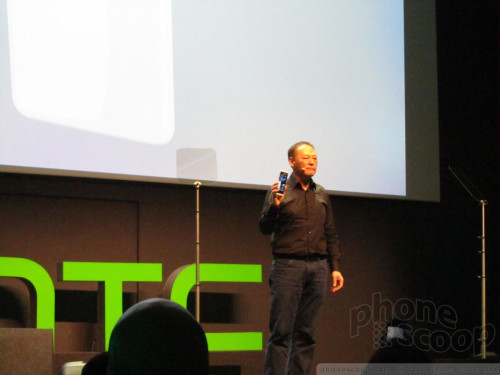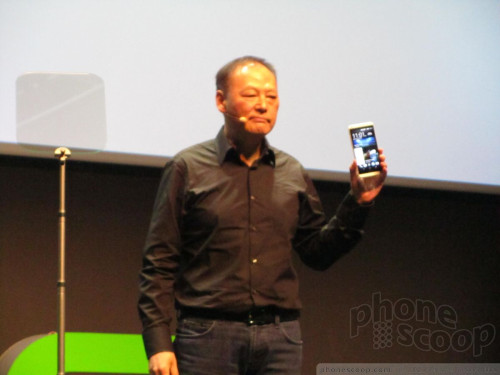 Feb 24, 2014, 10:24 AM: The phone will be available in China in March and the rest of the world in April.
Feb 24, 2014, 10:23 AM: Boom sound, BlinkFeed, large 5.5-inch screen, dual cameras (8Mp/5Mp). Qualcomm Snapdragon 400 processor.
Feb 24, 2014, 10:22 AM: He calls it a new segment: high-quality mid-range devices.
Feb 24, 2014, 10:21 AM: Chou just announced the Desire 816!
Feb 24, 2014, 10:19 AM: "People don't just care about technology, they care about how it looks and feels."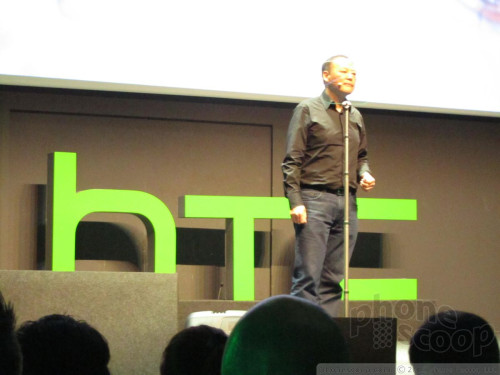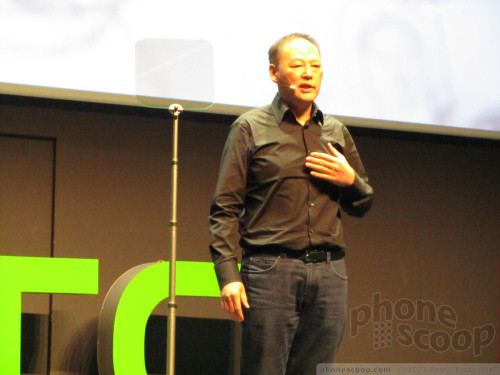 Feb 24, 2014, 10:18 AM: Chou is really putting "design" on a pedestal here. He's talking about sa study that shows how people respond to good design.
Feb 24, 2014, 10:15 AM: HTC CEO Peter Chou is now on stage. He says he is excited to be here, but he is more excited about March 25. (Way to sell today's news short there, buddy).
Feb 24, 2014, 10:14 AM: Oh, it is a commercial for HTC"s upcoming March event. Wang is saying March 25 we'll all see a masterpiece that is the successor to the HTC One. Wheeeeee....
Feb 24, 2014, 10:13 AM: Wang is taking about HTC"s focus on making beautiful products.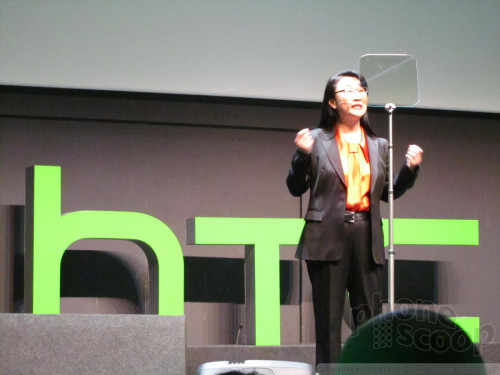 Feb 24, 2014, 10:12 AM: Wang says the One Series is HTC's best-selling line ever.
Feb 24, 2014, 10:11 AM: She's talking about design and how important it is.
Feb 24, 2014, 10:09 AM: Whoa, and with absolutely no fanfare, CFO Cher Wang just walked on stage.
Feb 24, 2014, 10:05 AM: In a large, cavernous room. Press is still getting situated. Not quite sure when HTC is actually going to start talking.
Feb 24, 2014, 10:04 AM: ...and we're in! Just sat down, folks, give us a few minutes to get our bearings here.
No messages