Motorola Intros Skip, Easier Security for the Moto X
Article Comments 5
Aug 16, 2013, 7:47 AM by Eric M. Zeman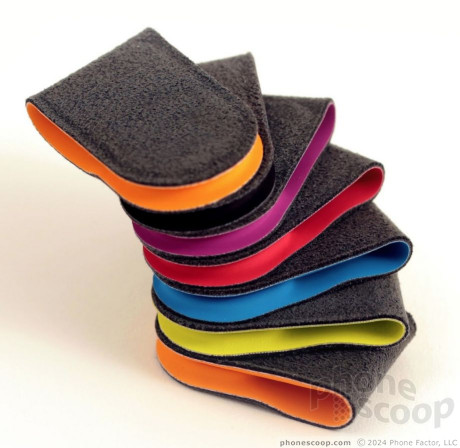 Motorola today announced Skip for the Moto X. Skip is an accessory that makes maintaining device security a little easier. Skip is a wearable, thumb-sized clip that pairs with the Moto X and unlocks it with a tap. The device is paired to the Moto X and set up as a "safe device" with the Touchless Control feature of the Moto X. Motorola is pitching the Skip as an alternative to using passcodes or PIN locks to secure the Moto X. The Skip comes with three "dots" (NFC tags) that can be placed in spots such as an office, car, or nightstand for easy unlocking. According to Motorola, only Skips that have been paired with the Moto X will unlock it, and they can be unpaired at any time. The Skip and Skip dots will only be available directly from Motorola.com. Motorola said that they will be included free with Moto X's that are custom designed with Moto Maker, but only for a limited time. Motorola didn't say how much the Skip will cost.
Sounds highly secure...
Just what we need, a device to make "device security a little easier". They should put the NFC tag on the back of a smart cover, then it can just unlock whenever I open the flip, that whole locking and unlocking with my finger thing is just too inconvenient.
Some people find it takes too long to unlock their phone so they have no security for their phone at all. So this would help those people. Just because you think its a dumb idea doesn't mean its a dumb idea.
Neat!
Wonder if other phone manufactures will come up with a device like this anytime soon.