Motorola Debuts 64GB Moto X
Article Comments 8
Jun 9, 2014, 7:12 AM by Eric M. Zeman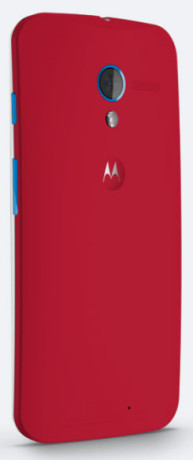 Motorola today made a new version of the Moto X available with more internal storage. The Moto X can now be purchased with 64GB ($449), 32GB ($399), or 16GB ($349). The Moto X does not support microSD cards.
More Memory But Still Not Equal to a MicroSD Card
So for $50 more, they increased the built in memory to 64GB. Which probably means that about 58GB will be available to the customer.

And this is better then a 64GB microSD card that costs less then $40 how?!? 🙄

Pathetic.

Motorola seems to be the last phone manufacturer that hasn't realized customers WANT phones that support microSD cards!
That 64GB can be used for system caching and applications.

So it's better. Significantly.
Second to last. Still Apple. Nokia doesn't put microSD cards in all their phones. Neither does HTC.

The Moto E also supports a microSD card.
SD cards are slow and unreliable. I have had many just stop working and countless customers who have had the same problem. You also can't use burst mode on an SD card.

Why would someone need more than 64 GB anyways?