Review: ZTE Anthem 4G for MetroPCS
Form Performance Basics Extras Wrap-Up Comments 2
Oct 4, 2012, 10:25 AM by Eric M. Zeman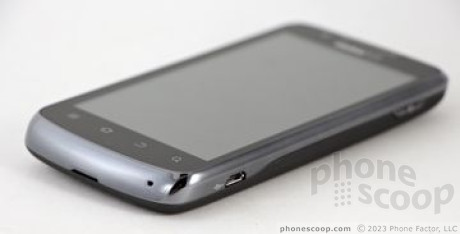 ZTE's first LTE smartphone for the U.S. is the Anthem 4G for MetroPCS. This phone includes a large display and other appealing features, but this Anthem is a little off-key.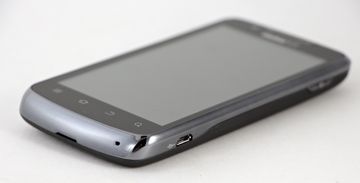 Is It Your Type?
The Anthem 4G from ZTE is a mid-range device for MetroPCS. It's offers a large screen, LTE data, and Google's Android operating system sprinkled with MetroPCS's apps and services. It's not a small device, and is somewhat weighty, too. Find out just where the trade-offs lay in Phone Scoop's full review.
Body
The ZTE Anthem 4G is by no means a dainty device. At 13.7mm (0.54 inches) thick, I'd call it downright bulky. The Anthem's looks are a bit blunt, and the rubberized back cover may be off-putting to some, but at least it has a personality of its own.
With naught but blacks, grays, and chrome-like surfaces, the Anthem's color palette is a bit limited. There's nothing bright about it, so it doesn't stand out in a crowd.
Many of today's smartphones are shipping with thicknesses measuring 10mm or less. Some of the most competitive devices are pushing measurements below 8mm. That's why the bulk of the Anthem is so noticeable. Put it on a table next to any high-end smartphone, and the size difference will be painfully obvious. You can argue that the Anthem is a mid-range phone, and not a high-end one, but the high-end smartphones are on the same shelves as the Anthem at MetroPCS retail stores. Toss in the length and width necessitated by the large display, and the Anthem is chunky phone.
This plays a role in how it feels to hold and use. I had a hard time getting my hands all the way around the Anthem. It's not too heavy, but it is no featherweight, either. I found it fits well in loose jeans pockets, but not so well if you're pushing the boundaries of fashion with spray-on denim.
Aside from the display, the front panel includes four capacitive buttons for interacting with the system controls. These four buttons worked well and offer good haptic feedback. They light up when pressed, but don't stay illuminated for very long.
The huge volume toggle, on the left edge of the Anthem, is impossible to miss. It produces an audible "clack" every time you press it, and the travel and feedback is quite good. The screen lock button is on the right. It, too, is sizable and offers plenty of good feedback.
The Anthem has a micro-HDMI port. This isn't something you see too often on mid-range devices. It makes it a bit easier to connect to an HDTV. The microUSB port is on the right edge and the headphone jack is on top.
The battery cover encompasses the entire back surface of the Anthem as well as some of the side surfaces. It's covered in a material that's not quite rubber, but much more than a soft-touch paint job. It's feels — and looks — like ZTE tossed some Goodyears on for added traction. The tactic works. The Anthem sticks firmly in your hand thanks to the grippy battery cover.
If you choose to remove the battery cover, which is easily accomplished, you'll find the removable 1780 mAh battery, SIM card, and microSD card. The microSD card can be accessed while the battery remains in place.
I used to recommend MetroPCS--
--as an alternative to other networks, but their implementation of 4G LTE has been horrific. I've never seen a 4G network run so damn slow. It's on par with Sprint's 3G, which is to say, slow.

And Gingerbread? Really? Why doesn't Metro just punch you in the face, as well.
So which is the best 4G device on metroPCS?
So far the Motion has the best review, right? or did i miss another one?