LG Migo VX-1000
Info Photos News Forum 100+ Reviews 10
Verizon and Cingular are each cutting back sales of kid-specific models. Cingular is pulling the Firefly from its stores and will only sell the limited-function handset on its website. Verizon has pulled the LG Migo from its lineup altogether, instead directing parents to the LG VX3450L, which looks and acts like basic cell phone but lacks access to Get It Now download services. Manufacturers have not announced any new limited-functionality handsets for kids to replace these models. Kid friendly MVNOs like Disney Mobile only offer traditionally styled phones to their young customers, indicating these kid-specific handsets may have been a short-lived trend.
---
Verizon today announced the long expected location services for the Migo kids phone. Child Locator allows parents to get the current location of their child's Migo by logging into a website. Once at the Chaperone website, parents can also program the numbers in the Migo and manage other functions. Parents can also download an application to their Verizon phone to get the child's location while on the go. A second set of GPS services called Child Zone allows parents to use the web interface to set up areas where the child is allowed to be - either at specific times or all day. Whenever the child's Migo enters or leaves the zone, a text message is sent to the parent's phone. Parents can only register a Migo on the same family account to protect against possible misuse or abuse of the system. Child Locator costs $9.99 per month and Child Zone (which includes the Locator service as well) is $19.99. Verizon does not limit the number of location requests. Not all handsets are compatible with the mobile location application.
---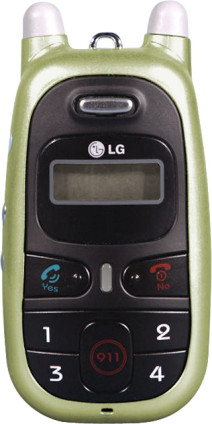 According to documents made public this week on the FCC's web site, LG is preparing an answer to the trend of mobile phones designed for increasingly young children. Following on the heels of the Firefly and the TicTalk from Enfora, LG is preparing a very similar device, tentatively called the VX-1000. The small CDMA device has a simplified interface consisting of a small monochrome display, talk/end keys, side volume keys, a 911 key, and four speed-dial keys which can be programmed by parents using a "PST tool". The draft user manual refers to Verizon Wireless mutliple times.
---