Nokia G400 5G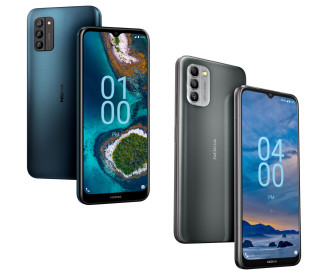 HMD Global this week finally launched its Nokia G400 5G with T-Mobile. Way back in January, the company announced that the launch was planned for the second quarter of the year. HMD also just announced that Boost will offer its Nokia C200 and G100 4G phones "in the coming weeks". Those phones were also part of the January announcement, although carrier partners were not disclosed at the time. The G100 is arriving later than planned, but at a lower price of $140. The C200 is already available from TracFone. Further, HMD was named "the #5 Smartphone company in the U.S." according to IDC. "Nokia smartphones now account for 2.9% of the U.S. smartphone market". The company released new details of the G100 and G400 5G:
The G100 improves on the C200 with a larger 6.5-inch display, larger 5,000 mAh battery, a more powerful Snapdragon 662 chip, a fingerprint reader, and an 8 megapixel wide-angle camera. Other specs are similar, including a 13 megapixel main camera, 8 megapixel front camera, 3 GB RAM, 32 GB storage (expandable), fast charging, and a headset jack. It will sell for $140.
The G400 5G steps up to FHD+ display resolution with 120 Hz refresh, a 48 megapixel main camera, 16 megapixel front camera, NFC, 4 GB RAM, 64 GB storage, and of course, 5G. T-Mobile is selling it for $234.
---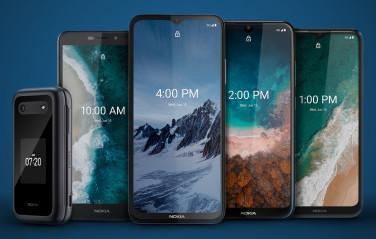 HMD Global is teasing its lineup of Nokia phones for the US for first half of 2022. The five new phones will bring the company's presence to two new US carriers, representing "its largest U.S. expansion since launching in the market more than four years ago". The claim seems to refer to the number of phones launching across all US carriers, not the number of carriers, since the list does not include previous partners Verizon, AT&T, and Cricket. Instead, Nokia will launch new phones with Dish (Boost) and Consumer Cellular, while keeping T-Mobile, Metro, and TracFone on board. The first two phones to launch (in the first quarter) will be the most affordable: the Nokia 2760 Flip 4G feature phone for $79, and the Nokia C100 4G smartphone for $99. In the second quarter, the Nokia G400 will be the company's next affordable 5G phone. It will offered by T-Mobile and/or Metro, TracFone, Dish (Boost), and Consumer Cellular. It has an MSRP of just $239. The company will also bring the C200 and G100 4G phones to US carriers in Q2, for $119 and $149, respectively. Specs and further details are being withheld until closer to launch.
---