Samsung Galaxy Z Fold2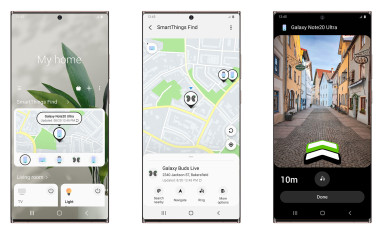 Samsung has officially launched SmartThings Find, a device-tracking solution roughly similar to Tile, as well as Apple and Google's respective Find My services. "SmartThings Find uses Bluetooth Low Energy and ultra-wideband (UWB) technologies to help people find select Galaxy smartphones, tablets, smartwatches and earbuds." Uniquely, it can utilize the UWB feature of the Galaxy Note20 Ultra and Galaxy Z Fold2 to help you find lost devices quickly using an AR interface. It also supports common features of competing platforms such as offline device finding and secure, private crowdsourced device finding. It can help you navigate to lost devices on a map, and, when nearby, "ring" those devices. SmartThings Find is available within the SmartThings app on phones and tablets running Android 8 or later, and can be used to find Galaxy phones and tablets, as well as Galaxy Watch devices running Tizen 5.5 or later, and Galaxy Buds+ and Galaxy Buds Live.
---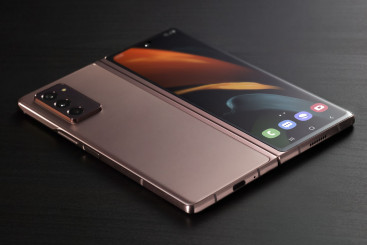 Samsung has revealed new details of its Galaxy Z Fold2 foldable phone, the successor to last year's pioneering Galaxy Fold. While Samsung has improved or refined most aspects of the design — including the hinge — the much larger outer display stands out, having grown from 4.6 to 6.2 inches, and now protected by Gorilla Glass Victus. The flexible inner display is also larger thanks to thinner bezels, and is protected by Samsung's proprietary Ultra Thin Glass material that debuted on the Galaxy Z Flip earlier this year. It also supports adaptive screen refresh up to 120 Hz. Both screens have a single hole punch for a 10-megapixel selfie camera. The three rear cameras (standard, wide, and 2x telephoto) are all 12 megapixel. It has a 4,500 mAh battery. It supports 25W fast charging, 11W wireless charging, and reverse wireless charging. Its radios include both sub-6 and mmWave 5G, UWB, NFC, and Wi-Fi 6. It's available in one spec configuration — 12 GB RAM + 256 GB storage (no memory card slot) — for $1999. Samsung is also expanding the "Galaxy Z Premier Service" included with all of its Z series phones with new VIP amenities such as Founders Card membership. Color options for the Z Fold2 are: Mystic Bronze and Mystic Black. Optionally, the hinge color can be customized, which a choice of four metallic hinge colors: silver, gold, red, or blue. Starting September 18th, it will be available from AT&T, T-Mobile, and Verizon, as well as unlocked directly from Samsung. Pre-orders start at midnight tonight. Read on for a photo gallery, full specs, and new software feature info.
---
Samsung has provided key details on a new commitment to offer major new versions of Android to existing phones. All Galaxy S, Galaxy Note, and Galaxy Z (foldable) series devices will receive "three generations of Android operating system (OS) upgrades". For example, current models that shipped with Android 10 will receive an update to Android 11, plus the next two major versions. Higher-end Galaxy A models — such as the A51 and A71 — are also included, as well as last year's models (the S10 and Note10 series) and the original Galaxy Fold. Samsung also revealed that the S20 series will be its first models to receive the Android 11 update, "with other devices to follow shortly thereafter." Samsung briefly mentioned the new commitment during its Note20 launch event, but did not elaborate on the details until today.
---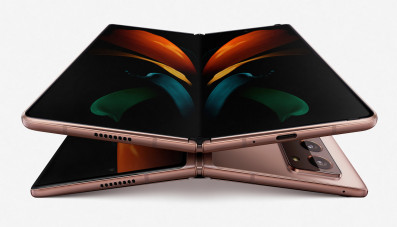 Samsung has revealed the first details of its next premium foldable, the Galaxy Z Fold2. Also, T-Mobile, Verizon, and AT&T have all announced that they will offer the Z Fold2. Both screens have been made larger compared to the original Fold. The outer display is now a full 6.2 inches, covering most of the front surface, a huge improvement over the 4.6-inch display on the original Fold. The inner, flexible display has been enlarged from 7.3 to 7.6 inches. The flexible display is now protected by Samsung's UTG (Ultra Thin Glass) just like the Galaxy Z Flip. The hinge looks similar, but has been re-engineered using over 60 precision parts. The phone also has a small camera hole punch on both displays, and 4,500 mAh battery capacity. The Z Fold2 will come in Mystic Black and Mystic Bronze. Samsung is keeping full details under wraps until September 1st, when pre-orders will also go live. Read on for more photos.
---