LG Velvet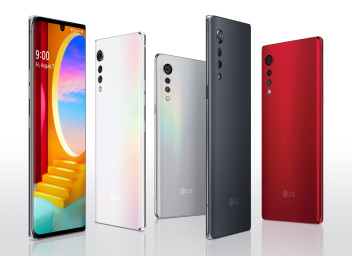 LG today finally revealed the US launch details for its design-centric flagship phone for 2020, the Velvet. The Velvet will be offered by all three major US carriers, starting with AT&T tomorrow. It specs are just shy of competing flagship phones, but still very high-end. Crucially, it's significantly cheaper at just $600. It's powered by a Qualcomm Snapdragon 765G chip, 6 GB of RAM, and a 4,300 mAh battery. The AT&T and T-Mobile versions offer sub-6 GHz 5G. As usual, Verizon will offer a special version that also supports mmWave 5G. Other specs include a 6.8-inch full-HD OLED display with HDR10, 48 megapixel main camera, 8 megapixel wide-angle camera, 16 megapixel selfie camera, Quick Charge 4+, and IP68 water resistance. It also has 128 GB of storage, memory card slot, headset jack, NFC, stereo speakers, and an in-display fingerprint reader. The Velvet supports its own Dual Display, which adds a second full-size display plus small outer display as part of a hinged case accessory. The Velvet also supports and optional stylus, and can operate in a special desktop mode when connected to a large external monitor or TV. LG has emphasized design in launching the Velvet, touting its "3D Arc Design", "raindrop-inspired rear camera array", "flowing lines, polished surfaces, curved corners and symmetrical front and rear edges". Colors available in the US include Aurora Gray, Aurora Silver, Aurora Red, and Pink White, although specific colors and pricing "will vary by network partner". The Velvet will come to T-Mobile and Verizon "later this summer".
---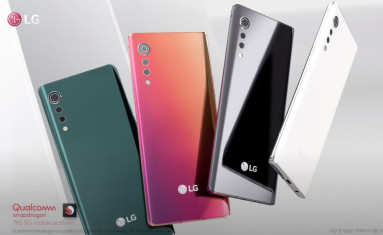 LG has released a new teaser video for its next major phone, the Velvet. The video confirms several color options, and that the phone will be powered by the Qualcomm Snapdragon 765 chipset with 5G. The video shows the phone in white, black, dark green, and a color-shifting purple/pink/gold design with a gold metal frame. LG has been slowly teasing the new phone for several weeks. Previously, LG had revealed the phone's name, and shown design sketches. The new video provides a much clearer look at the Velvet.
---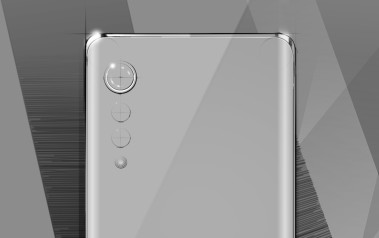 LG Electronics has announced that it is "moving away from alphanumerical designations [such as V60 or G9] in favor of familiar and expressive names that will help the consumer capture the essence of the device best suited for his or her personality and ever changing trends". The first new phone launched under this new strategy will be the LG "Velvet". All indications are that this will be the phone that was previously expected to be called the LG G9.
---