ZTE Blade A3 Prime / Blade A3Y / Z2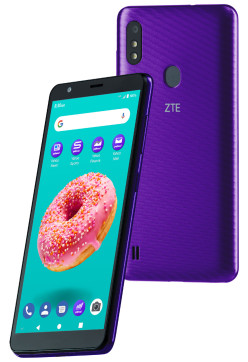 Yahoo Mobile has launched the ZTE Blade A3Y, an exclusive purple version of ZTE's Blade A3 preloaded with native Yahoo mobile apps such as Yahoo Mail Pro, Yahoo News, Yahoo Sports, Yahoo Finance, and Yahoo Weather. The A3Y is essentially the same phone as the Blade A3 Prime offered by Visible and the Z2 offered by Gabb. The phone is available now on yahoomobile.com for $49. Certain new customers may qualify to get the phone for free.
---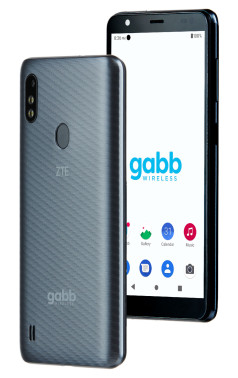 Gabb and ZTE have announced the Gabb Z2, an update to last year's Gabb Z1 phone for kids 8–14. Designed to be a kid's first phone, Gabb phones use Android, but do not offer Internet, games, social media, nor an app store. Gabb's basic plan offers only voice and text, while a new step-up plan also offers MMS for group and picture messaging. Compared to the Z1, the Z2 offers a larger display (5.5-inch) and battery (2,660 mAh), but in a physically smaller body. The Z2 also offers increased camera resolution (8 megapixel), HD display resolution, dual-band Wi-Fi, and Android 10. It also adds a music player app and a memory card slot. Despite the upgrades, Gabb will offer the Z2 for the same $100 price as the Z1. The Z2 will be available for pre-order starting August 8th.
---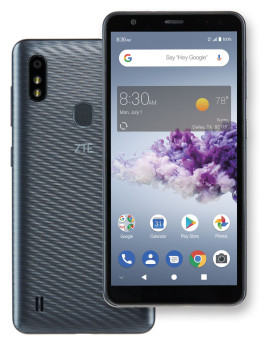 Visible is now offering the ZTE Blade A3 Prime for $99. This entry-level Android phone has a fingerprint reader, dual LED flash, and USB-C. Its 5.45-inch display has HD resolution and a tall, modern 2:1 ratio. Other specs include a 2,660 mAh battery, MediaTek Helio A22 processor, dual-band Wi-Fi, 2 GB RAM, 32 GB of storage, memory card slot, and a 3.5mm headset jack. The rear camera is 8 megapixel while the front is 5 megapixel. It runs Android 10.
---