Sony Xperia XZ3
Info Photos News Forum 1 Hands-On › Our Review ›
Netflix has added more smartphones to the list of those capable of supporting HDR10 playback. The newest phones include the LG G7, and the Sony Xperia XZ2 Premium and Xperia XZ3. These phones have the high-contrast displays needed to boost colors and improve the visible range between bright and dark regions of each frame. HDR10 playback is already available to a number of flagship-grade devices, including the LG G7 One, V30, and V35; the Samsung Galaxy Note9, Note8, and S9; the Sony Xperia XZ Premium, XZ1, and XZ2; and the Huawei Mate 10 Pro, P20, and Honor 10. In order to view HDR10 content on mobile devices, people need to subscribe to the premium Netflix plan.
---
Sony today made it clear which phones will receive Android 9 Pie and when they'll receive it. The update has already reached the Xperia XZ2 and XZ2 Compact, and Pie ships on the new XZ3. Sony says Android 9 Pie will be available to the XZ Premium, XZ1, and XZ1 Compact starting October 26. The XZ2 Premium should get Pie November 7. These will be followed by the XA2, XA2 Ultra, and XA2 Plus on or about March 4. Android 9 Pie includes features such as Adaptive Battery, a new Ambient Display, and Digital Wellbeing for controlling phone use.
---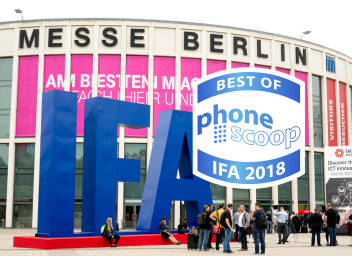 IFA is Europe's big consumer tech show. Every year we head over to Berlin to check out everything in person, and honor the standouts with our Best of IFA award. This year, five products really caught our eye.
---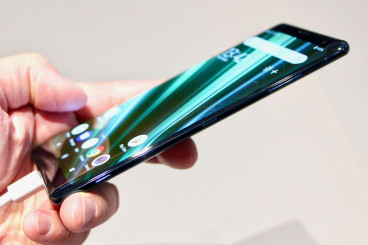 Sony's latest flagship smartphone packs tons of features into its metal-and-glass body. It offers a 6-inch screen, Snapdragon 845 processor, 19-megapixel camera, and advanced audio capabilities. It boasts new camera software and Android 9 Pie. Here are our first impressions.
---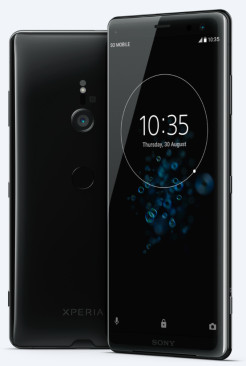 Sony today announced the Xperia XZ3, the company's latest flagship phone. The device improves upon its predecessor, the XZ2, by amping up just about everything. The XZ3 has a metal-and-glass design with series 7000 aluminum forming the frame and Gorilla Glass 5 covering the rear. The 6-inch OLED screen has quad HD+ resolution with an aspect ratio of 18:9. Like many Sony flagships, the XZ3 is certified IP68 for protection from water and dust, and it features a fingerprint reader on the rear for security. Sony has updated its Motion Eye camera for the phone, with a 19-megapixel main camera with HDR, 4K video capture, super slow motion, and Google Lens. Sony says the camera software has been tweaked for easier use. The selfie camera has a 13-megapixel sensor at f/1.9 with bokeh / portrait capture and beauty mode. Picking up the phone and holding it horizontally will automatically turn on the camera. Sony increased the size of its S-Force Front Surround speakers to improve bass response. The phone supports high-resolution audio and includes Sony's dynamic vibration system for refined haptic feedback. It is powered by a Snapdragon 845 and includes a fast-charging 3,330mAh battery. A tap of the right edge calls up a drawer with app shortcuts, similar to Samsung's Edge screen. The Xperia XZ3 will ship with Android 9 Pie. It costs $900 and will be available from Amazon and Best Buy in October.
---