Best of IFA 2018
Article Comments
Aug 31, 2018, 1:26 PM by Rich Brome
updated Sep 6, 2018, 1:37 PM
Updated: Added links to hands-on articles.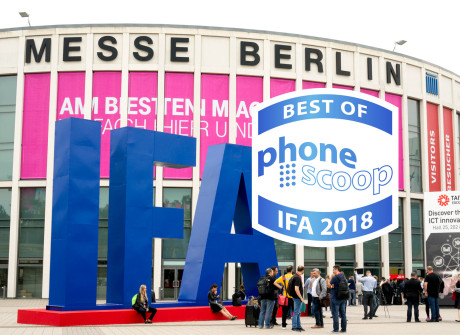 IFA is Europe's big consumer tech show. Every year we head over to Berlin to check out everything in person, and honor the standouts with our Best of IFA award. This year, five products really caught our eye.
ZTE Axon 9 Pro
Best Display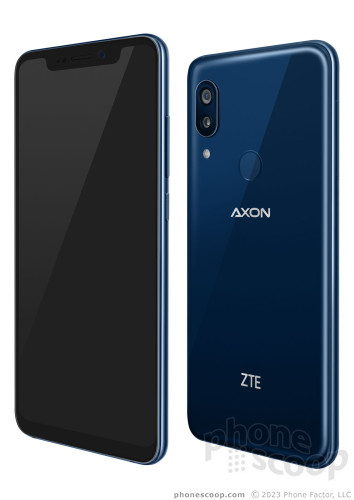 ZTE's new Axon 9 Pro boasts one of the most dazzling displays ever made for a phone. ZTE has been working on the technology behind the display for two years. It has created a custom chip to power the display and upconvert content from 24 or 30 frames per second to 60 frames per second. The result is incredibly smooth motion in video, games, and apps. Moreover, the HDR10 color support makes everything on the OLED screen simply pop. The Axon 9 Pro has the best display at IFA. The rest of the phone impresses, as well. It has a top-tier processor, dual cameras for effects like bokeh, and an enormous 4,000mAh battery. Pair these with the impressive display and you have a winner.
Our hands-on report with more detail
BlackBerry KEY2 LE
Best Value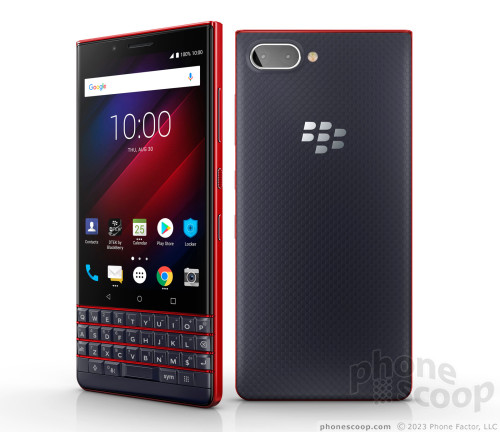 BlackBerry wants you to know it isn't just for stuffy corporate types. The company has crafted a mid-range phone that offers many of the features of its flagship for hundreds of dollars less. The KEY2 LE has a 4.5-inch screen, dual cameras, and that famous physical QWERTY keyboard. BlackBerry decided to ditch the black. The KEY2 LE comes in three tasteful color combinations that stand out in just the right way. The BlackBerry KEY2 LE is a lot of phone with a price that starts under $400.
Our hands-on report with more detail
Sony Xperia XZ3
Best Design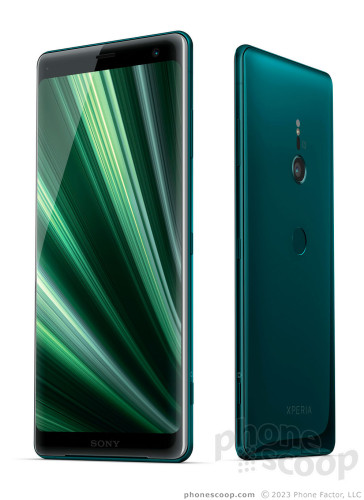 Sony has found true balance between form and function. The Xperia XZ3 is a gorgeous and powerful piece of hardware that is delightful to behold. Two curvy glass panels are attached to a slim metal frame seamlessly. It eschews the blocky, rectangular shape of older Xperia flagships for a liquid design that resembles a smooth river stone. In addition to its beauty, the phone is Sony's most capable, with top-notch cameras, a sultry display, and speedy wireless connections. No other phone on hand in Berlin is as visually appealing.
Our hands-on report with more detail
Earin M-2
Best Wireless Headphones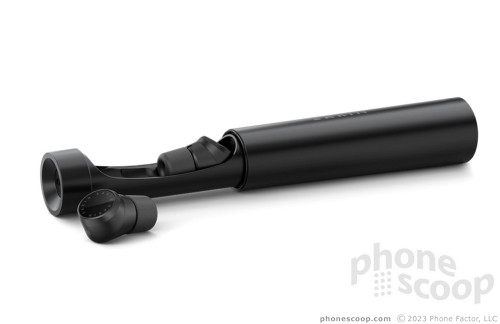 Earin used IFA as the stage to both relaunch its brand and update its fully wireless Bluetooth ear-buds. The M-2's are the smallest in-ear wireless buds available. They rely on passive sound isolation to seal you off from the outside world. The small size makes them comfortable to wear for hours at a time. These buds focus on providing a good music and voice call experience. In that pursuit, Earin has found victory. The buds sound excellent, considering their size, and are easy to use. The refreshed M-2 includes Google Assistant built-in, so owners can initiate voice queries via their headphones. The pleasing design and solid performance make these best of show.
Marshall Kilburn II
Best Speaker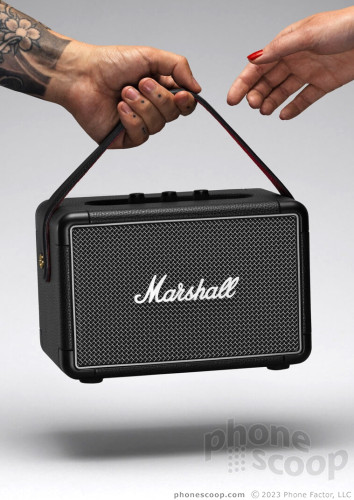 Marshall said its customers inspired it to create the Kilburn II. This portable Bluetooth speaker ups the ante in nearly every way. First, the new chassis is fully ruggedized, including a new microphone-inspired grille on the front. Second, the Kilburn II adopts multi-directional sound, pushing music out the front and rear. Battery life has improved. The Kilburn II runs for more than 20 hours. A series of LEDs on the top let you know how much power is left. The speaker has a rating of IPX2, which means it can handle some splashing or spills. It supports Bluetooth 5.0 with aptX for high-quality playback from Android phones. Multi-host functionality lets two friends take turns sharing music. Last, the speaker just looks bad-ass.
No messages