BlackBerry KEYone
Info Photos News Forum 6 Reviews 2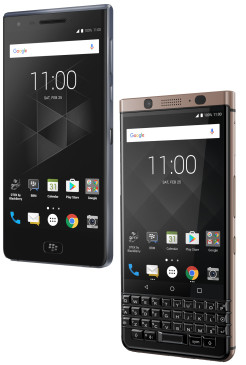 TCL Communication today said it plans to introduce two new BlackBerry-branded handsets this year, both of which will feature physical QWERTY keyboards. They will serve as successors to last year's KEYone handset. TCL didn't share any details about these new BlackBerry devices other than to say they'll arrive later in 2018. TCL today also said it plans to sell the BlackBerry Motion smartphone in the U.S. starting January 12. The device has been available overseas since late last year. The BlackBerry Motion will be sold unlocked for $450 from Amazon.com and Best Buy. It supports GSM networks, such as those operated by AT&T and T-Mobile. Later this quarter TCL plans to release a bronze edition KEYone smartphone. Other than the color, the KEYone Bronze Edition changes memory to 4 GB and storage to 64 GB, and adds support for a second SIM card. Exact pricing and availability was not disclosed. Last, BlackBerry and TCL are working to bring Android 8 Oreo to the KEYone and expect to do so in the months ahead.
---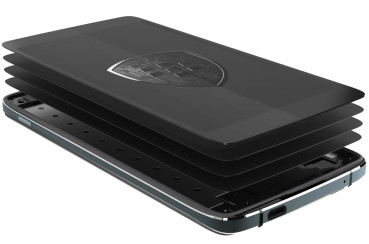 BlackBerry said this week that it will no longer provide monthly system and security updates to its BlackBerry Priv smartphone. The company originally committed to providing updates for a period of two years. "Having now stepped outside the original two-year window, we will no longer be delivering monthly updates for the Priv moving forward," said the company. That doesn't mean all support for the phone will stop. The company said it will still honor any warranty obligations it has for hardware repairs. Moreover, BlackBerry claims that its handsets are inherently more secure than most other Android devices thanks to the hardened core and monthly updates up until this point. BlackBerry said if a critical vulnerability is exposed in the Priv, it will work to correct the problem as needed. Last, BlackBerry said it has partnered with BlackBerry Mobile to help legacy BlackBerry owners upgrade to newer hardware. Customers still using the Priv or other BB10 or BBOS devices will soon be able to upgrade to a BlackBerry KEYone or BlackBerry Motion smartphone. Specific details regarding the trade-in program are still in the works.
---
Both Amazon and Best Buy are rolling back the price of the BlackBerry KEYone starting today. The GSM and CDMA variants of the keyboard-equipped smartphone are on sale for $449, a savings of $100 off the normal retail price of $549. The KEYone has a 4.5-inch screen, 12-megapixel camera, Snapdragon 625 processor, Android 7.1 Nougat, and advanced security software. BlackBerry Mobile said the promotion will run though December 24, or as long as supplies last.
---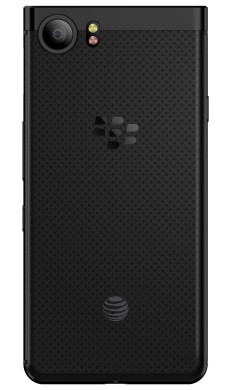 TCT Mobile and AT&T today announced that the BlackBerry KEYone phone will launch with AT&T on Friday, September 1st, in an exclusive Space Black color. The KEYone was previously only available unlocked or from Sprint. AT&T is selling the phone for $500. The last BlackBerry-brand phone offered by AT&T was the Priv, released in late 2015. The KEYone is the first phone designed and marketed by TCT Mobile — a division of TCL — under an exclusive arrangement with BlackBerry. BlackBerry is involved in the design and software of the phones, but the effort is led by TCT. TCT also operates the Alcatel brand for mobile phones.
---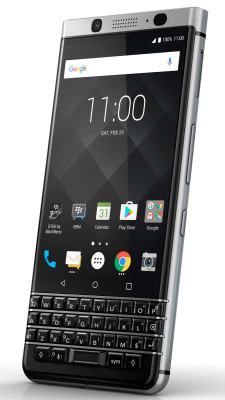 Sprint today said that the BlackBerry KEYone smartphone will go on sale July 14. It will initially be available online and via telesales. The phone won't reach stores until later this month. Sprint is charging $528 for the handset, or $22 per month on a payment plan. The KEYone, made by TCL, the parent company of Alcatel, combines a 4.5-inch touch screen with a physical QWERTY keyboard. Other features include a Snapdragon 625 processor, 12-megapixel camera, 3,505mAh battery, and Android 7.1 Nougat with BlackBerry's DTEK security suite.
---
BlackBerry Mobile today said the Verizon-ready, CDMA model of its KEYone smartphone is available at Best Buy stores. The phone is sold unlocked with support for Verizon's 3G and 4G networks. Earlier versions of the KEYone supported only GSM-based 3G service. The KEYone runs Google's Android operating system with BlackBerry Mobile's security and communications software on board. The phone's defining feature is the physical QWERTY keyboard. It costs $549.
---
TCL today announced that the BlackBerry Keyone, a smartphone it developed with BlackBerry Mobile, will be available to U.S. buyers starting May 31. The handset includes a 4.5-inch touch display and full QWERTY keyboard. Other features include a Snapdragon 625 processor, 12-megpixel camera, LTE, and Android 7.1 Nougat with BlackBerry Hub and BlackBerry Messenger. TCL plans to sell both the unlocked GSM and CDMA variants of the phone directly to consumers online for $549. The company noted that Sprint will sell the phone with service plans later this summer. TCL said more details about the Sprint version will be shared towards the end of May.
---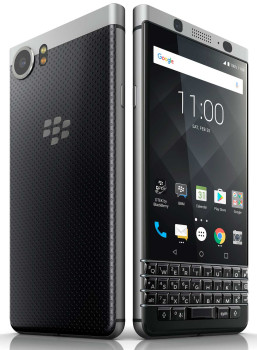 TCL today announced the KEYone, a BlackBerry smartphone that combines a large screen, full QWERTY keyboard, and hardened Android software in an aluminum body. TCL first teased the phone at CES last month, but has now shared all the KEYone's details. To start, the phone is a large slab with a 4.5-inch full HD screen with Gorilla Glass 4 filling the top two-thirds of the face. A physical keyboard below the screen offers trackpad functionality, app shortcuts, and a fingerprint reader in the space bar. The phone has rugged aluminum frame and a soft-touch faux leather rear panel. Internal specs include a Snapdragon 625 processor with 3 GB of RAM, 32 GB of storage, and space for a microSD card up to 1 TB. The battery measures 3,505mAh for beyond a full day of use, and it charges rapidly (50% in 36 minutes) thanks to support for Quick Charge 3.0. The rear make makes use of the 12-megapixel IMX378 sensor from Sony with large pixels, f/2.0 lens, PDAF, 4K video capture, and two-tone flash. The front camera boasts an 8-megapixel sensor with an 84-degree field of view, selfie flash, and full HD video capture. The phone runs Android 7.1 with BlackBerry Hub+ and the company's DTEK security software. The KEYone will be sold in several variants around the world. TCL says two versions of the phone will work well in the U.S., including on the networks operated by AT&T, Sprint, T-Mobile, and Verizon Wireless. The company plans to launch directly to consumers in Canada first, with the U.S. to follow shortly thereafter. TCL hopes to sell the device through carrier partners late in the year. The BlackBerry KEYone costs $549.
---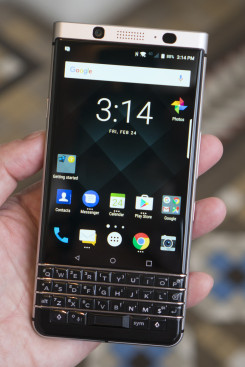 The BlackBerry KEYone is here, a big smartphone that includes a large display, physical keyboard, and BlackBerry's hardened version of Android. The phone is big and has middling specs, but are importantly, it pulls at the heartstrings of those raised on BlackBerry's old corporate mini-machines. Here are our initial impressions of the KEYone.
---