BlackBerry Says CDMA Version of KEYone Now At Best Buy
Article Comments 2
Jun 13, 2017, 8:26 AM by Eric M. Zeman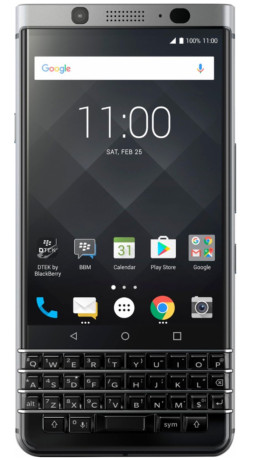 BlackBerry Mobile today said the Verizon-ready, CDMA model of its KEYone smartphone is available at Best Buy stores. The phone is sold unlocked with support for Verizon's 3G and 4G networks. Earlier versions of the KEYone supported only GSM-based 3G service. The KEYone runs Google's Android operating system with BlackBerry Mobile's security and communications software on board. The phone's defining feature is the physical QWERTY keyboard. It costs $549.
I wonder?
Did they solve the problem of the screen's popping off?
Blackberry Mobile has announced they will work on improving the screen connection to the rest of the device. They also said they will replace any unit that has its screen pop out, using the device warranty process.