LeEco Le Pro3
Info Photos News Forum 17 Our Review ›
Jia Yueting, who founded China's LeEco, is cutting back on his responsibilities in order to help the company better focus on products. Specifically, Jia has stepped down as the CEO of Leshi, LeEco's main business unit. He remains the chairman and CEO of LeEco. Leshi is the part of the company that provides internet and video services in China. It is the core of the firm. LeEco later spread to TVs, smartphones, electric cars, and other connected products. These businesses sapped LeEco's finances and caused a cash crunch that eventually saw LeEco scale back its expansion plans. Former Lenovo executive Liang Jun will take Jia's place at the helm of Leshi. At the same time, Leshi's CFO, Yang Linjie, will be replaced by Zhang Wei. Jia gave the change a positive spin, suggesting that he'll be able to provide the proper amount of guidance to the business units he now governs. LeEco sold several phones directly to U.S. consumers online, including Le Pro3.
---
LeEco today said it has canceled plans to acquire TV-maker Vizio. The company first announced the $2 billion acquisition last summer. "The merger agreement to acquire Vizio will not proceed due to regulatory headwinds," said the company in a prepared statement. "We continue to believe that there is great synergy between the two companies, and are pleased to announce that LeEco and Vizio have reached an agreement that is a win for both companies." Moving forward, Vizio has agreed to add LeEco's video apps and content to its own smart television sets. After quickly ramping up several major businesses, including TVs and smartphones, LeEco ran into cash problems and has since scaled back some of its plans. The company continues to offer the unlocked Le Pro3 and S3 to U.S. consumers online.
---
LeEco today said U.S. consumers will be able to find its products at more stores around the country. Specifically, an expanded number of Best Buy stores plan to add LeEco smartphones over the next few months. The same is also true of BrandsMart USA, which will stock LeEco phones both in stores and online. LeEco said HSN and Fry's will carry more of its ecotvs. The two main handsets LeEco sells to U.S. consumers are the Le Pro3 and Le S3. The phones are sold unlocked and are compatible with AT&T and T-Mobile.
---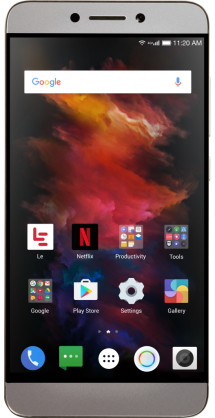 LeEco today gave its Le Pro3 and Le S3 smartphones an app drawer. The company is pushing the latest build of its Ecosystem User Interface to the Le Pro3 and Le S3, and the update includes a handful of new features. Based on user feedback, LeEco decided to install an app drawer on the home screen, which allows ecophone owners to find and access all their apps in a single space. The app drawer has been added to the dock at the bottom of the screen just above the home button. Both devices also receive a boost in camera performance. The Le Pro3 gains faster HDR capturing and processing, while the S3 gains improvements in low-light photography. LeEco also tweaked fingerprint sensor feedback, added parental controls, streamlined the Live app interface, improved Bluetooth reliability, and increased WiFi speeds (S3 only). LeEco says the update will be made available to ecophone users over the next few days.
---
LeEco has struck a distribution deal with Target and is now selling its Pro3 (pictured) and S3 handsets via Target's web site. The two phones are available online for $400 and $250, respectively, and are sold unlocked. They support GSM/LTE networks such as those operated by AT&T/Cricket and T-Mobile/MetroPCS. LeEco is trying to expand from its home market of China into the U.S. Its handsets went on sale via LeEco's own web site late last year. The new distribution agreement with Target, even though limited to Target's web site, means LeEco's phones will seen by more U.S. consumers over time. Both the Pro3 and S3 feature solid hardware and specifications, and run highly customized versions of Android.
---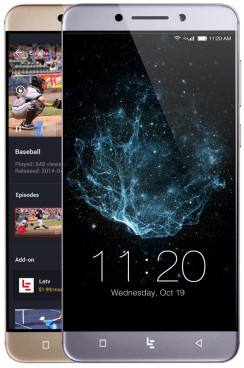 LeEco today announced the LePro3 smartphone, an Android-based flagship that includes the Snapdragon 821 processor and a 4,070mAh battery. LeEco says the large power cell provides 33 hours of talk time or up to 49 hours o media playback. The battery supports Qualcomm's Quick Charge 3.0 for rapid charging, and it can ingest a 33% charge in 20 minutes. Other specs include 4 GB of RAM and 64 GB of storage; 5.5-inch full HD display; stereo speakers with Dolby Atmos; 16-megapixel main camera with 4K video capture and 8-megapixel front camera; and fingerprint sensor. The LePro3 is made from brushed aluminum and boasts 2D, curved glass. It will be available in gray and gold. The LePro3 costs $399. It will be available online from LeMall starting Nov. 2.
---