Alcatel Fierce 4 / Allura / Pop 4+
Info Photos News Forum Reviews 2
Alcatel today said Amazon.com and Best Buy have agreed to sell four of its low-cost Android smartphones from the Pop and Pixi families. The Pop 4S costs $170, the Pop 4 Plus costs $120, the Pixi 4 (6-inch) costs $120, and the Pixi 4 (5-inch) costs $80. All four handsets are being sold unlocked with support for GSM/LTE networks such as those operated by AT&T and T-Mobile. The phones were announced earlier this year.
---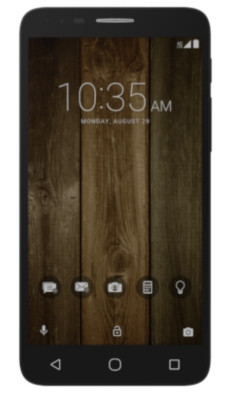 Alcatel today announced the Fierce 4, a large, budget-conscious Android smartphone that will be sold by MetroPCS. The Fierce 4 features a 5.5-inch 720p HD screen and is powered by a quad-core, 1.1 GHz Snapdragon 210 processor with 2 GB of RAM and 16 GB of storage. The phone has an 8-megapixel main camera with autofocus and a 5-megapixel front camera with an extra-wide 84-degree field of view for more inclusive selfies. The phone supports memory cards up to 128 GB; runs on Metro's LTE 4G network; includes a 2,500mAh battery; and runs Android 6.0 Marshmallow. The Alcatel Fierce 4 will be available nationwide at MetroPCS stores beginning today for $69. Alcatel says the Fierce 4 will reach T-Mobile later this fall.
---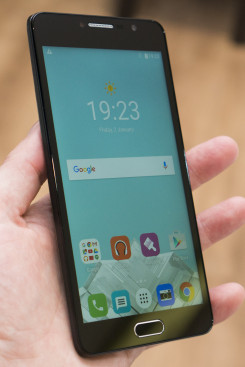 Pop is Alcatel's main line of affordable phones. The Pop 4 series breaks little major ground, although the top-end model of the range — the Pop 4S — sports a fingerprint reader. We spent some time checking them out. Read on for our impressions.
---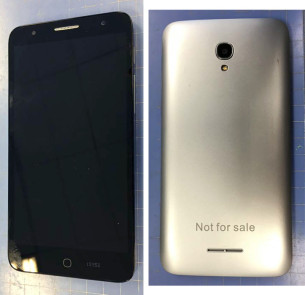 The FCC this week approved and made public the Alcatel one touch Allura, an unannounced Android phone for AT&T. The technical model number (5056) suggests a phone very similar to the Fierce XL (5054) for MetroPCS. The Fierce XL is a $139 phone at MetroPCS; it has a 5.5-inch screen, Snapdragon 210 processor, 8-megapixel main camera, 2-megapixel front camera, and a memory card slot. FCC documents show that the Allura supports AT&T's LTE bands 2, 4, 5, 12 (17), and 30. The only Alcatel smartphone phone previously sold by AT&T was the C1, a considerably lower-end model. That makes the Allura a notable step forward for Alcatel's relationship with AT&T, the country's second-largest carrier.
---