Motorola Droid Turbo 2
Info Photos News Forum 6 Reviews 3
Motorola has begun testing a rollout of Android 6.0 Marshmallow for the Verizon-branded Droid Turbo 2. Motorola said it will keep an eye on the soak test for a few days and, if everything runs smoothly, begin delivering the update to all users in earnest.
---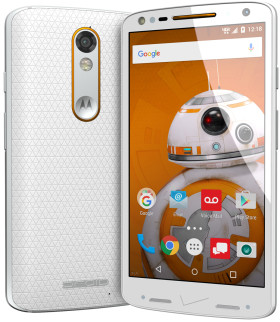 Verizon Wireless plans to make a special Star Wars edition of the Motorola Droid Turbo 2 available for purchase beginning Dec. 11. Shoppers will be able create their own Turbo 2 via Motorola's Moto Maker web site or inside Verizon retail stores. The Star Wars-themed customizations include movie-matched color palates, rear shells, and wallpapers for several of the characters. Verizon didn't immediately disclose pricing for the special edition handset.
---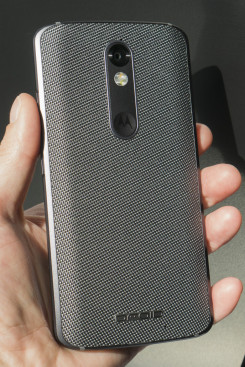 Motorola's new Droid Turbo 2 for Verizon aims to entice power users with two-day battery life, a powerful camera, and fast performance on Verizon's LTE 4G network. Motorola claims the Turbo 2 is more or less unbreakable thanks to what it calls "shatter shield" technology. Read on for Phone Scoop's first impressions of this Droid sequel.
---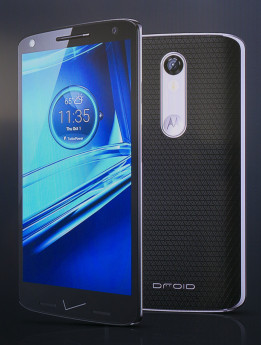 Verizon Wireless and Motorola today announced the Droid Turbo 2, an Android smartphone that claims to be shatterproof. Motorola says its engineers and designers built a rugged handset from the inside out over the course of several years. The shatter shield technology has 5 layers that absorb shock and protect against breakage. The first is a rigid aluminum core, followed by a flexible AMOLED display, with a dual-touch layer for redundancy, and an interior shield that won't crack or shatter. The Turbo 2 is the first Droid that can be customized via Moto Maker, which offers a wide variety of materials and colors for personalization. Motorola claims the 3760mAh battery provides 48 hours of use and the TurboPower charge delivers 13 hours of up time after being charged for just 15 minutes. The Turbo 2 has a 5.4-inch quad HD screen, 21-megapixel main camera, 5-megapixel front camera, and Snapdragon 810 processor. The Droid Turbo 2 will cost $26 per month for the 32GB version and $30 per month for the 64GB version.
---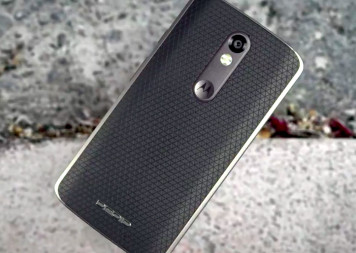 Verizon Wireless today tweeted a fuzzy photo — and a clearer video — of a Droid handset that resembles the Motorola Moto X. The company has a Droid-branded event taking place Oct. 28 and it is highly probable the device pictured today is the one Verizon intends to announce at that event. The photo is accompanied by text that reads, "Introducing the perfect phone for imperfect people." This implies the phone might be tough or rugged in some capacity. Previously Droid handsets have had Kevlar construction. Verizon didn't reveal any more details about this yet-unnamed smartphone.
---