Motorola Droid Turbo 2 Has 'Shatter Shield'
Article Comments 1
Oct 27, 2015, 10:08 AM by Eric M. Zeman @phonescooper
updated Oct 27, 2015, 11:05 AM
Updated: adding details as they become available; added link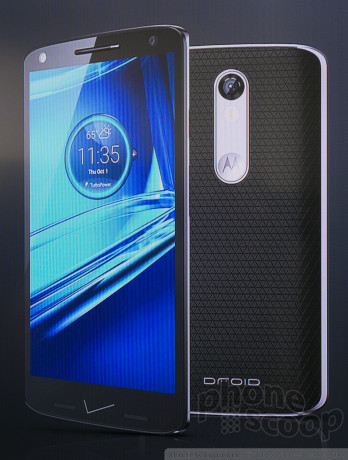 Verizon Wireless and Motorola today announced the Droid Turbo 2, an Android smartphone that claims to be shatterproof. Motorola says its engineers and designers built a rugged handset from the inside out over the course of several years. The shatter shield technology has 5 layers that absorb shock and protect against breakage. The first is a rigid aluminum core, followed by a flexible AMOLED display, with a dual-touch layer for redundancy, and an interior shield that won't crack or shatter. The Turbo 2 is the first Droid that can be customized via Moto Maker, which offers a wide variety of materials and colors for personalization. Motorola claims the 3760mAh battery provides 48 hours of use and the TurboPower charge delivers 13 hours of up time after being charged for just 15 minutes. The Turbo 2 has a 5.4-inch quad HD screen, 21-megapixel main camera, 5-megapixel front camera, and Snapdragon 810 processor. The Droid Turbo 2 will cost $26 per month for the 32GB version and $30 per month for the 64GB version.
from Verizon
more info at Motorola »
54 inch screen!
DAMN! You know I was only kidding when I said people should be carrying around flat-screen TVs on their shoulders, right?