Motorola Moto X Pure Edition / Style
Info Photos News Forum 17 Reviews 4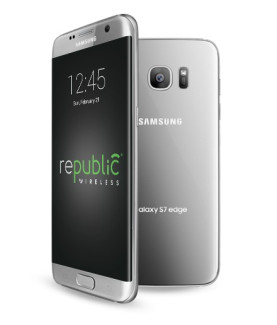 Republic Wireless today said it has added nine modern smartphones to its lineup of Android devices. The new phones include the Samsung Galaxy S7 Edge ($799), S7 ($699), J3 ($179), and S6 ($549); the Nexus 6P ($499) and 5X ($349); and the Motorola Moto X Pure Edition ($349), G4 ($199), and G4 Plus ($299). Republic customers can pay full price for the handsets, or elect to pay via monthly installments that range broadly from $11 to $48, based on the cost of the phone. Consumers who already own one of these unlocked handsets can pick up a Republic Wireless SIM card starting August 11. Republic's service plans start at $15 per month, which includes unlimited calling, texting, and WiFi data. Plans that include cellular data cost $20 per month for 1 GB, $30 for 2 GB, and $45 for 4 GB.
---
Motorola's David Schuster today said the 2015 Moto X Pure Edition will receive the Android 6.0 Marshmallow update in the next few weeks. The company is already pushing Marshmallow to the Moto X Style and 2014 Moto X in select markets. Android 6.0 includes Google Now On Tap contextual search; Doze and App Standby for improved battery life; revised volume and Do Not Disturb controls; System UI Tuner and Memory Manager; Expandable Storage, RAM manager, and automatic app backups; as well as improved text selection. Motorola said it will share more information close to the update's release.
---
Motorola today voiced its support for Android 6.0 Marshmallow in a blog post and outlined some of the changes headed to its devices. First and foremost, Motorola will update the following handsets to Android 6.0 Marshmallow: 2015 Moto X Pure Edition, Style, and Play; 2014 Moto X Pure Edition in US, Latin America, and Europe: Moto G 3rd edition, 2nd edition, and 2nd edition with LTE; Droid Turbo, Moto Maxx, and Moto Turbo; and the Google Nexus 6. Motorola said it is in no hurry to deliver Android 6.0, however, and will do so only when everything is fully prepared. When Marshmallow does arrive, it will drop several Motorola-specific features. For example, the "Do Not Disturb" most in Android 6.0 is similar in functionality to Motorola's Moto Assist app. As such, Motorola will remove Moto Assist from handsets being updated to Marshmallow. Similarly, Android 6.0 adds new backup, reset, and data-transfer functions, so Motorola will pull Motorola Migrate and Moto Connect from its Marshmallow phones. "Both of these products were valuable in their time but the world has moved on and they no longer add enough value to justify taking up space in your device," said Motorola. The company said it will have more news to share in the weeks ahead.
---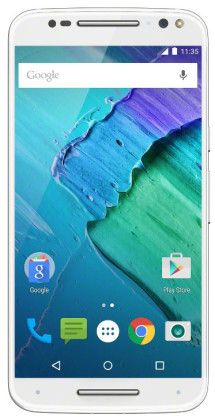 Best Buy has added the Motorola Moto X Pure Edition to its selection of smartphones. Best Buy is offering the 16GB and 32GB variants in several different colors — including bamboo — for $399 to $475, depending on options. The Moto X Pure Edition is sold unlocked and is compatible with AT&T, Sprint, T-Mobile, U.S. Cellular, and Verizon Wireless.
---
Motorola's official Google+ page said that U.S. consumers will be able to order the Moto X Pure Edition beginning Wednesday, Sept. 2. The phone can be customized via Moto Maker and starts at $399.
---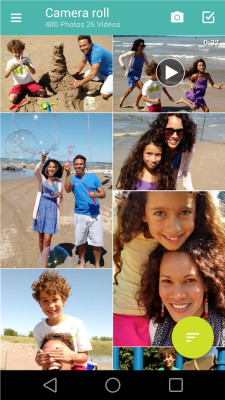 Motorola has in recent days updated its camera and gallery applications. The camera app brings QR and barcode scanning to some of Motorola's older handsets, such as the Moto X (2nd Gen.), Moto X Pro, DROID Turbo, and Moto Maxx/Turbo. The gallery app's primary new feature is the ability to move photo albums to microSD memory cards, which the newest Moto X and Moto G smartphones support. Both apps are free to download from the Google Play Store.
---
Lenovo today said it plans to reduce its headcount by as many as 3,200, or about 10%, as it looks to reduce expenses. The company reported earnings and said sales across its various business units dropped by 9% during the quarter. Lenovo's Motorola unit saw a significant drop in shipments, which plunged 31% to 5.9 million phones during the quarter. The company blamed the poor performance on competition in emerging markets. Even though Motorola's sales sank, Lenovo CEO Yang Yuanqing expressed confidence in the division "I still believe mobile is a new business we must win. I still believe this acquisition was the right decision. Except Apple and Samsung, there is no third strong player. I believe that will be Lenovo." Motorola recently released the Moto G in the U.S., and plans to release the Moto X next month. Lenovo acquired Motorola from Google last year for about $2.9 billion.
---
Motorola took to its Twitter account today to tease the arrival of the Moto X Pure Edition. The company said the phone should land in the U.S. on Sept. 3. Pricing stats at $399.
---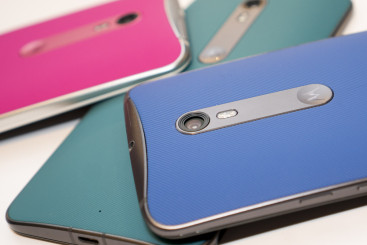 Motorola showed off three new handsets today, including the Moto X Style - or "Pure Edition" - for the U.S. market. This handset runs stock Android and offers some solid updates to last year's model in terms of design and features. Here are our initial thought about Motorola's latest.
---
Motorola today announced the Moto X Style, its flagship handset for 2015. The phone carries forward the same design from the last few years with a metallic frame and customizable rear panels, including silicon, wood, and leather. The Moto X Style has a 5.7-inch quad HD screen, 21-megapixel camera, and Quick Charging technology that Motorola claims is faster than competing devices. Other specs include 3 GB of RAM; support for memory cards; Bluetooth, GPS, NFC, and WiFi; and water resistant innards. The Moto X Style will be sold in the U.S. as a "pure edition" handset, unlocked with support for worldwide LTE networks. It will ship with Android 5.1.1 Lollipop. The Moto X Style will reach the U.S. in September. Pricing starts at $399 for the 16 GB model.
---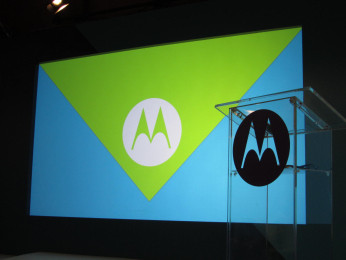 We're live from Motorola's big phone event today in NYC. We're expecting at least one new phone, if not two or three. A new Moto X and/or Moto G seems likely. Tune in for live updates as the happen on stage!
---