Motorola Reveals the Moto X Style
Article Comments 6
Jul 28, 2015, 8:18 AM by Eric M. Zeman
updated Jul 28, 2015, 2:17 PM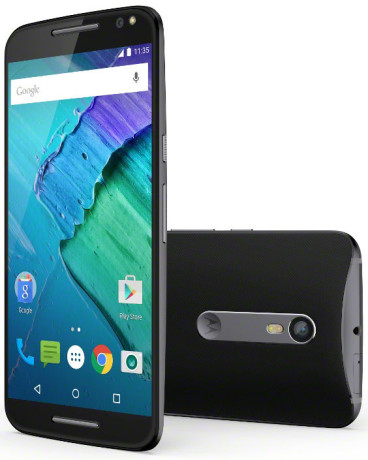 Motorola today announced the Moto X Style, its flagship handset for 2015. The phone carries forward the same design from the last few years with a metallic frame and customizable rear panels, including silicon, wood, and leather. The Moto X Style has a 5.7-inch quad HD screen, 21-megapixel camera, and Quick Charging technology that Motorola claims is faster than competing devices. Other specs include 3 GB of RAM; support for memory cards; Bluetooth, GPS, NFC, and WiFi; and water resistant innards. The Moto X Style will be sold in the U.S. as a "pure edition" handset, unlocked with support for worldwide LTE networks. It will ship with Android 5.1.1 Lollipop. The Moto X Style will reach the U.S. in September. Pricing starts at $399 for the 16 GB model.
5.7" Screen? Answer to the question no one asked
Sounds like a great device, but that huge screen is a big NO NO for me - and for thousands others as well. At least introduce a "mini" version (like 4.7" 1080p screen), but all the same specs as the bigger flagship.

I had several Motorola phones in the past, I was looking forward to continue with that brand (especially that the migrate option makes it so easy to switch to a new phone), but too bad. I am not a phablet fan. So good bye Moto, you lost me.