Sony Xperia Z3 Compact
Info Photos News Forum 11 Reviews 1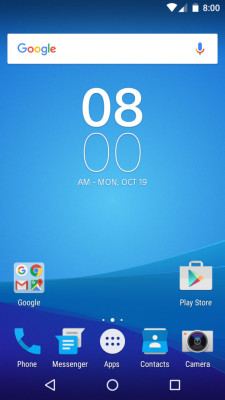 Sony today said a limited number of people can download and install its concept user interface for Android 6.0 Marshmallow on either the Xperia Z3 or Z3 Compact. Sony says the concept is rolling out slowly over the coming weeks and will be updated over time with new features and experiences. Sony is using this program to test what will eventually become its signature user interface for devices running Marshmallow. Participation in the program is being kept in check so Sony can manage it more easily.
---
Sony today said it has prepared Android 5.1 Lollipop for a number of its Xperia smartphones and tablets. The updated operating system is available to the Xperia Z3, Z3 Compact, Z3 Tablet Compact, Z2, and Z2 Tablet. Sony said it blended the features of Android 5.1 with its own user interface tweaks. For example, users now have more control over the volume and silent mode functions; can enjoy tighter integration with LinkedIn; and should experience faster, more accurate Superior Auto Mode with the camera. Sony also added some business-focused features. Though Sony is pushing the system update, timing of its arrival will depend on region and carrier. Sony said it should have Android 5.1 ready for the Xperia Z1, Z1 Compact, and Z Ultra in the coming weeks, followed closely by the Xperia T2 Ultra, C3, and, finally, the original Xperia Z Series.
---
Sony today announced its intent to transform its smartphone business with a eye on making it a profitable operation. The company, in effect, admitted its goal of becoming the world's number three smartphone maker behind Samsung and Apple was perhaps too ambitious. The company will reduce the number of handsets it makes moving forward, focusing cuts on entry-level and mid-range devices for select markets. Sony said it expects to layoff some employees as a result. "Our urgent task is to make the business profitable even if we face declines in sales by 20% or 30%," said Hiroki Totoki, the new head of Sony's mobile unit. The company will further reduce its presence in China and some emerging markets, while retaining a toehold in Europe. Sony said it is still evaluating how much it will commit to the U.S. Sony sells only a few handsets in the U.S., many of which are made available directly to consumers via its web site. Right now, The Xperia Z3v and Z3 are offered by Verizon and T-Mobile, respectively, but the Z3 Compact is not offered by any U.S. carriers.
---
Sony today said the Remote Play app is now available to the Xperia Z3 family of devices. Remote Play allows PS4 owners to play theiir console games on their smartphone or tablet via Wi-Fi when at home. In addition to the Z3, Sony said it will offer Remote Play to the Z2 smartphone and Z2 tablet in the coming weeks. Remote Play is one of the core functions of the Z3 touted by Sony when it was announced in September. In addition to the smartphone, Remote Play is compatible with a number of accessories, including the Dual Shock controller and a smartphone stand. Remote Play is free to use.
---
Sony today committed to updating a wide range of its smartphones and tablets to Android 5.0 Lollipop. Some of the handsets slated for Android 5.0 include the Xperia Z, ZL, Z1, Z1S, Z1 Ultra, Z1 Compact, Z2, Z3, Z3v, and Z3 Compact. Sony says its Google Play Edition devices will receive Lollipop first, followed by the Z3 and Z2 series devices in early 2015.
---
Sony recently added the Xperia Z3 Compact to its U.S. web site and made it available for purchase. The phone, which comes in black, white, orange, or green, costs $530 and is being sold unlocked and without a carrier contract. It is compatible with the GSM networks operated by AT&T and T-Mobile, though exact LTE support is unclear. The Z3 Compact has a smaller 4.6-inch 720p HD display and overall footprint when compared to the Xperia Z3, but carries over the same processor, camera, and waterproof design.
---
Sony has hatched an ambitious plan to use its booming PlayStation and gaming business unit to support its other, money-losing efforts such as mobile devices. The company this week warned it would report steep loses in its handset division, which is struggling to sell devices. Sony's new plan is to use PlayStation as a hub for entertainment that it can stream to smartphones, tablets, and other devices. Andrew House, chief executive of the game unit, told The Wall Street Journal that it will likely offer its streaming service to non-Sony devices. "A streaming-based approach needs to have a very wide funnel of devices, and that inherently means a broad- and manufacturer-agnostic approach," said House. Sony recently unveiled a lineup of new smartphones, including the Xperia Z3 and Xperia Z3 Compact. Both of these devices will be certified to interact with the PlayStation 4, Sony's current gaming console. Sony said it will launch this streaming service in the U.S. before the end of the year.
---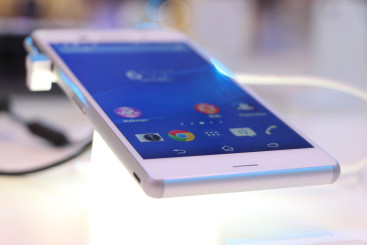 Sony revealed a new line of Xperia Z-class devices today, including the Z3 flagship and its close cousin the Z3 Compact. Here are our first impressions of these two winsome handsets, in addition to the mid-range E3.
---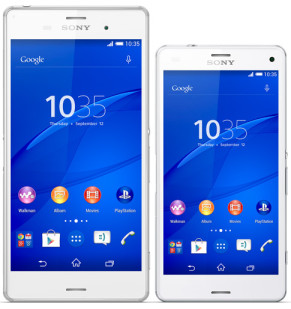 Sony today announced its next-generation flagship smartphones at an event in Berlin. The Xperia Z3 family includes three devices: the Z3, Z3 Compact, and Z3 Tablet Compact. All three devices share nearly identical software features and many hardware features. The Z3 family are all water- and dust-proof and rely on Sony's Omnibalance design language. Some common traits of the Z3 and Z3 Compact include 20.7-megapixel Exmor cameras with a G Lens, 25mm wide-angle viewfinder, and the ability to ramp ISO up to 12,800 for improved low-light capture. The camera includes steady shot for image stabilization, and digital noise cancellation for superior audio capture. The displays use Sony's TriLuminos and Mobile Bravia technology. Both devices are certified with PlayStation 4 compatibility. They both have 2.5GHz quad-core Snapdragon 801 processors, as well as a whole array of wireless radios and sensors, such as LTE, Wi-Fi, and Bluetooth.
Z3: The larger of the two phones has a 5.2-inch full HD screen with slimmer bezel and smaller overall handprint. It has a curved aluminum frame and boasts two full days of battery life.
Z3 Compact: This smaller device steps the display down to 4.5 inches and 720p resolution, but keeps most other features of the Z3.
According to Sony, T-Mobile will sell the Z3 will be sold in the U.S. None of the U.S. carriers have voiced support yet for the Z3 Compact. Both devices go on sale later this year.
---