HTC Droid DNA
Info Photos News Forum 83 Reviews 13
HTC recently indicated via its official Twitter account that it plans to update the Verizon version of the One to Android 4.3 by the end of the year and then to Android 4.4 by the end of January. All other versions of the One will receive Android 4.4 by the end of January, too. HTC also indicated that it will update the Droid DNA to Android 4.4 and Sense 5.5 by the end of the first quarter, pending carrier certification.
---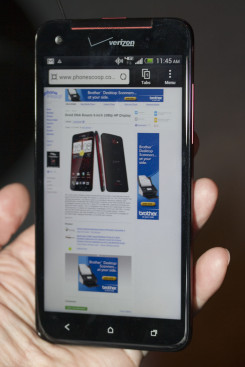 If the "phablet" category of super-phones blurs the line between phone and tablet, HTC is now blurring the lines even more with the Droid DNA for Verizon. With a 5-inch screen, the Droid DNA is notably larger than high-end phones with 4.7-inch screens. But put it next to a Samsung Galaxy Note II, and it's clear that the DNA doesn't quite qualify as a phablet, either. This is just one really big phone. And that 5-inch display sports ground-breaking 1080p HD resolution. We spent some time with it this morning. Read on for our first impressions.
---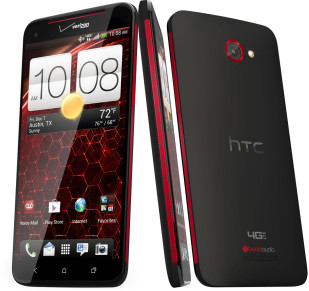 HTC and Verizon Wireless today announced the Droid DNA, a new flagship Android phone with the first full 1080p HD display in a phone for the US. The 5-inch display has 440 ppi pixel density. The phone sports a curved glass front and a unibody solid polycarbonate curved back with matte texture. Features of the DNA include the same 8-megapixel camera as the One X, plus HTC's ImageChip, supporting simultaneous photo and video capture. The 2.1-megapixel front camera has a wide-angle f/2.0 lens. The processor is a quad-core Qualcomm Snapdragon S4 Pro at 1,500 Mhz. It comes with 16 GB of fixed memory and a 2,020 mAh non-removable battery. Audio is powered by Beats, with dual amplifiers at 2.55-volts. The phone also includes wireless charging. The Droid DNA is available for pre-order today, shipping November 21 for $200 with contract.
---