LG Motion 4G / Optimus Regard
Info Photos News Forum 6 Reviews 12
MetroPCS today indicated that its joyn service can now be used on a wider range of its Android handsets. The service initially launched on the Samsung Galaxy Attain 4G. It now also works on the Samsung Galaxy S III and S Lightray 4G; the LG Connect 4G and Motion 4G; the ZTE Anthem 4G; and the Coolpad Quattro 4G. Joyn is a standards-based Android application that collects and merges messaging services, such as IM and SMS. The app lets users conduct threaded text conversations and supports presence, which lets users know when their friends are available. It also makes it easier to share photo and video content when the user is on an active phone call (this is traditionally not possible on CDMA-based devices). Last, it lets MetroPCS customers make voice and video calls to other joyn users via Wi-Fi.
---
Cricket Wireless today announced a significant expansion of its nascent LTE 4G network. Its 4G service is already available in Las Vegas and Tucson. Those markets are joined today by Philadelphia, Phoenix, Houston, San Antonio, Austin, Laredo, Corpus Christi, and the Brownsville-McAllen-Harlingen area of Texas. Cricket says this expansion ups its LTE coverage to 21 million POPs. The company also launched two new LTE smartphones, the LG Optimus Regard and the Samsung Galaxy S III. The Regard is available starting today for $249.99. The GSIII will launch in several weeks, and will cost $549.99. Cricket's new LTE plans start at $50 per month and include unlimited talk and text, and 2GB of 3G and/or 4G data.
---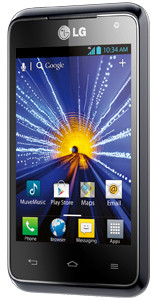 Cricket today announced the addition of two Android smartphones to its lineup. The LG Optimus Regard is a rebadged version of the LG Motion 4G, which is sold by MetroPCS. The Regard features a 3.5-inch display with 480 x 320 pixels, a 1.2GHz dual-core processor, 5-megapixel main camera, and VGA user-facing camera. It ships with Android 4.0 Ice Cream Sandwich and is the first smartphone to support Cricket's LTE 4G network. It is available starting today online and in stores for $249.99. Cricket also said the Samsung Galaxy S III will be available in the coming weeks. It will cost $549.99.
---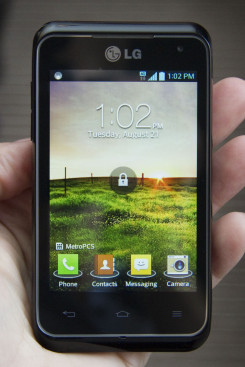 We spent some time with LG's new affordable 4G LTE phone for MetroPCS. In the Motion, LG has packaged some decent hardware with some advanced camera software and all kinds of extra apps and Android customizations. See how it stacks up as we go hands-on.
---