Samsung Array / Montage
Info Photos News Forum 5 Reviews 1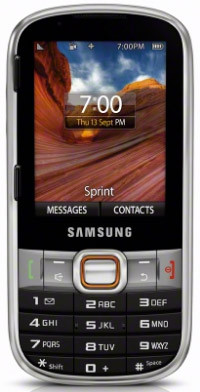 Sprint today announced that the Samsung Array is available at Sprint stores and Sprint.com for $19.99 with a new contract. The Array is a feature phone with a slide-out QWERTY keyboard.
---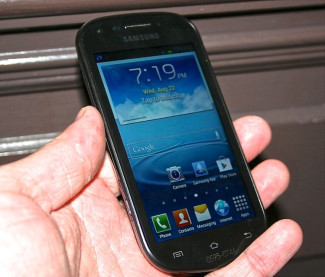 Samsung introduced a handful of new phones for Virgin Mobile USA and Boost Mobile, including some unique Galaxy-class devices. Here are our first impressions.
---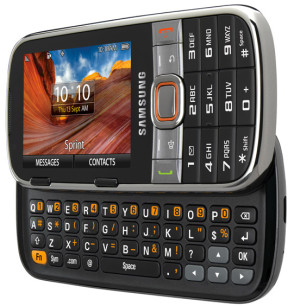 Samsung today revealed that a version of the payLo Montage will be sold by Sprint. Sprint hasn't said when it will begin sales of the Array nor how much it will cost, but Sprint's pre-paid payLo service is selling the device later this month for $49.99.
---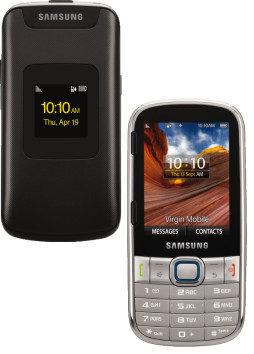 Virgin Mobile's low-cost arm, payLo, today announced two new handsets from Samsung. The Entro is a basic flip phone and the Montage is a sideways slider with QWERTY keyboard.
Entro: This feature phone includes a 1.77-inch internal display and a color external display, speakerphone, text messaging, web access, GPS, wireless alerts, and a 3.5mm headset jack. It costs $14.99 and is available starting today.
Montage: This sideways slider includes a 2 megapixel camera with video record, Bluetooth, threaded messaging and email, media player, voicemail, caller ID, and support for microSD cards up to 32GB. The Samsung Montage costs $49.99 and will become available later this month.
---