Samsung Array Available from Sprint for $20
Article Comments 5
Sep 17, 2012, 11:16 AM by Eric M. Zeman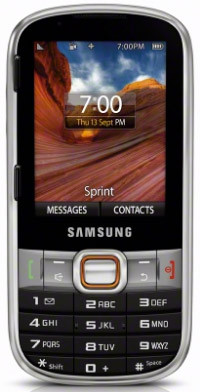 Sprint today announced that the Samsung Array is available at Sprint stores and Sprint.com for $19.99 with a new contract. The Array is a feature phone with a slide-out QWERTY keyboard.
Sprint sure loves their slide out keyboards
🤣
Sprint is under the impression that there's a huge demand for physical keyboards.


To an extent, this is true - but what people don't realize, is that by being forced into phones without physical keyboards, they're actually better off, and doing ...
(continues)
Go for an R2 Sensor Array instead
It can be used to monitor radiation levels, and detect nearby life forms. Get one for your Astromech Droid today !
But my R2 unit has a bad motivator....will a sensor array help?