Sony Xperia U
Info Photos News Forum 15 Hands-On ›
Sony today announced that the Xperia S, Xperia P, and Xperia U can now be purchased in the U.S. directly from the Sony online store and from Newegg.com. The devices are sold at full retail price and are unlocked. The S costs $559.99, the P costs $479.99, and the U costs $299.99. All three devices run Google's Android platform and are compatible with AT&T's network.
---
Sony has announced a major internal reorganization that it hopes will turn the company's financial performance around. The plan, called One Sony, involves laying off approximately 10,000 employees across its business units. The company will focus on its core strengths of gaming, digital imaging, and mobile. Sony also plans to target emerging markets, make fewer TV models, and spin off or divest non-core businesses. Sony recently took on a new CEO, who promised to create a "Sony experience" that will span its product line, including Xperia smartphones, tablets, and laptops. Sony expects to spend about $1 billion over the next year on the reorganizational effort.
---
Sony today indicated via its web site that it will push the Android 4.0 Ice Cream Sandwich update to the Xperia arc S, neo V, and ray starting in mid-April. The update will be distributed over the course of four to six weeks. Sony said the next batch of updates, slated for the Xperia arc, PLAY, neo, mini, mini pro, pro, and active, will commence in late May or early June. The update will only be available for download and installation via Windows or Mac computers, and won't be pushed out over the air. Sony won't deliver Android 4.0 to the Xperia S line of devices until the latter part of the second quarter.
---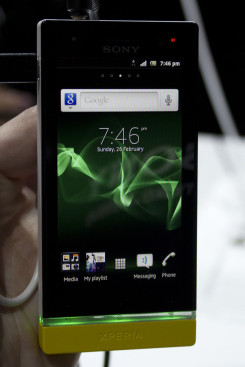 The Xperia U is the new little sister in the 2012 Xperia family. This cute little phone bears a very strong family resemblance in both hardware and software, while bringing the size and price down, and adding customization features to boot. Read on for our thoughts.
---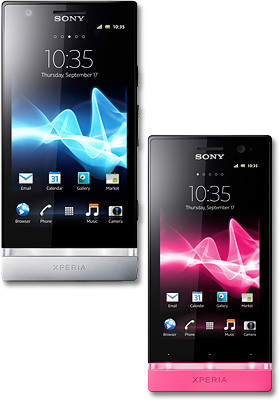 Sony today announced two new additions to the Xperia NXT series, the Xperia P and Xperia U. The P and U join the S, which was announced at CES earlier this year. All three phones incorporate the Xperia user interface and have access to the Sony Entertainment Network. The phones are all PlayStation Certified for gaming and have the translucent bar for notifications.
Xperia P: The P is a step down spec-wise when compared to the Xperia S. It has a 4.0-inch Reality Display with Sony's BRAVIA Engine and WhiteMagic, a new display technology for an ultra-bright and power efficient viewing experience. It also has a 1GHz dual-core processor, 16GB of storage, 8-megapixel camera with HD video recording, NFC (near field Communications).
Xperia U: The Xperia U is a lower spec phone for lower price points. It has a 3.5-inch Reality Display with BRAVIA Engine, 1GHz dual-core processor, and 5-megapixel camera HD video recording. It also has "xLoud" stereo sound.
Both phones launch with Android 2.3 Gingerbread, but will be updated to Android 4.0 during the second quarter.
---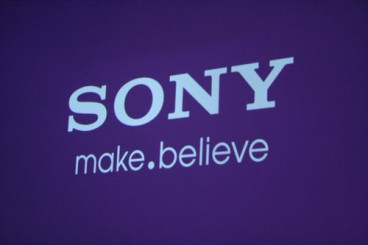 Sony is expected to announced new Xperia phones in the new NXT series. Tune in for our liveblog.
---